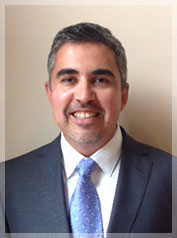 Edina, MN (PRWEB) November 18, 2015
Dr. Andres Sanchez is now making the LANAP® protocol available to people who need treatment for gum disease in Edina, MN. With this minimally invasive laser gum surgery, Dr. Sanchez can remove periodontal disease in a more efficient and less painful manner, decreasing the risk of many common side effects and complications associated with traditional gum surgery.
The LANAP® protocol reduces trauma because it is performed entirely with a specialized laser, the PerioLase® MVP-7™. This laser exclusively targets gum disease and allows Dr. Sanchez a high level of precision. With the PerioLase® MVP-7™, Dr. Sanchez can eradicate bacteria and diseased tissue, while avoiding unnecessary loss of healthy tissue. This makes laser gum surgery a beneficial option for people who have experienced severe gum recession in conjunction with gum disease. Patients also benefit with the longevity of long-term success; research shows that after five years, 95 percent of people who undergo the LANAP® protocol display stable periodontal health.
Laser gum surgery offers a convenient alternative to conventional treatment, for those affected by gum disease in Edina, MN. Typically, Dr. Sanchez can treat periodontal disease during a single appointment. Patients do not require sutures following the procedure, and many people experience an expedited recovery, generally within 24 hours. Since the procedure does not involve incisions or sutures, patients are less likely to experience pain, bleeding, and infections. This minimally invasive procedure is also suitable for those who may not be ideal candidates for conventional surgery, due to certain health conditions.
If left untreated, gum disease may induce serious health consequences such as tooth loss and bone density deterioration. Research also suggests that there are correlations between periodontal disease and systemic health problems. Patients who notice bleeding, swelling, recession or other signs of gum disease in Edina, MN, should protect their health by seeking appropriate care to determine whether treatment is necessary. Those seeking information or those who would like to schedule a consultation about periodontal disease treatment with Dr. Sanchez, can contact his office by calling or visiting his website, http://www.periowestmn.com.
About the Practice
PerioWest is a periodontal practice offering personalized dental care for patients in Eden Prairie, MN and the Twin Cities areas. Dr. Andres R. Sanchez received his Certificate & Master's Degree in Periodontics from the prestigious Mayo Clinic in Minnesota in 2004. He is a Board-Certified with the American Board of Periodontology. In addition, Dr. Sanchez has been involved as a primary author in more than ten scientific papers published in major periodontal and implant dentistry journals. To learn more about Dr. Sanchez and the services he provides, please visit his website at http://www.periowestmn.com or call (952) 479-4705.