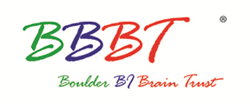 We value this opportunity to discuss our latest product developments and company growth with this group of industry thought leaders. -- Chuck Yarbrough, director of solutions marketing, Pentaho
Boulder, Colorado (PRWEB) November 18, 2015
On Friday, November 20, 2015, BBBT members will be briefed by Pentaho's senior vice president of solutions/product marketing and management, Donna Prlich, and director of solutions marketing, Chuck Yarbrough, on how enterprise customers are using Pentaho with Big Data technologies (Hadoop, AWS, Spark) to deliver real business value today.
Pentaho views the future of analytics as the combination of data orchestration and embedded analytics and is investing accordingly. Its data integration and analytics platform is open, extensible, and embeddable, delivering significant differentiation in the market.
"Pentaho has had a big year with its acquisition by Hitachi Group, major growth in enterprise customers, and delivery of their data integration and business analytics platform, Pentaho 6.0," said BBBT Founder, Claudia Imhoff. "Big data analytics is a complex and difficult problem for many vendors, but Pentaho is known for simplifying its data prep solutions and supplying a spectrum of analysis tools."
"We value this opportunity to discuss our latest product developments and company growth with this group of industry thought leaders," said Chuck Yarbrough, director of solutions marketing, Pentaho. "I often follow BBBT meetings via Twitter and look forward to their unique insights and perspectives."
A podcast summarizing the presentation will be available at the BBBT podcasts page and a video of the presentation will be available at the BBBT videos page.
About BBBT
The Boulder Business Intelligence Brain Trust has served the BI industry since 2006. It is a consortium of over 190 industry analysts, experts, and practitioners from around the world. BBBT hosts BI industry vendors who provide extended, interactive briefings, streamed live as webinars exclusively to BBBT members. It's a reciprocal arrangement, the members receive the latest information on current and planned BI tools and technologies, and the vendors get valuable feedback on their offerings, marketing, and messaging.
About Pentaho
Pentaho, a Hitachi Group Company, is a leading data integration and business analytics company with an enterprise-class, open source-based platform for diverse big data deployments. Pentaho's unified data integration and analytics platform is comprehensive, completely embeddable and delivers governed data to power any analytics in any environment. Pentaho's mission is to help organizations across multiple industries harness the value from all their data, including big data and IoT, enabling them to find new revenue streams, operate more efficiently, deliver outstanding service and minimize risk. Pentaho has over 15,000 product deployments and 1,500 commercial customers today including ABN-AMRO Clearing, EMC, Landmark Halliburton, Moody's, NASDAQ, RichRelevance, and Staples. For more information visit http://www.pentaho.com.