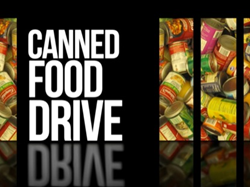 "We are blessed to have so many people in our community donate generously during the holidays. The Oxford Smile Center is happy to do a small part in helping families in need." - Dr. John Khoury
Oxford, Michigan (PRWEB) November 19, 2015
The Oxford Smile Center will be collecting donations of canned food, toiletries and non-perishable items throughout the holiday season. This will be the seventh year that generous people in the Oxford area participate in Dr. Khoury's outreach program.
Collected donations of food and clothing will be distributed by Oxford/Orion FISH.
"We are blessed to have so many people in our community donate generously during the holidays. The Oxford Smile Center is happy to do a small part in helping families in need." - Dr. John Khoury
Donations will be accepted at the Oxford Smile Center from November 30th thru December 23rd. The Smile Center is located at 1120 S Lapeer Rd # 100, Oxford, MI.
Each family that donates will also be entered into a raffle for a chance to win an electric toothbrush gift package valued at $120. The package includes an Oral-B Pro 5000 Smart Series, plus extra brush head, toothpaste, and mouth rinse.
About the Oxford Smile Center:
John Khoury and his dedicated dental team have been providing family dentistry and cosmetic dentistry in the community for over seven years. For more information about the Oxford Smile Center please visit them online: http://www.oxfordsmilecenter.com