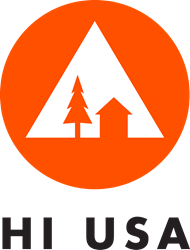 Above all, we believe that these experiences should be rewarding – not costly.
Silver Spring, MD (PRWEB) November 19, 2015
Throughout January and February 2016, groups of 8 or more are invited to participate in Hostelling International USA's (HI USA) 6th Annual Great Hostel Give Back (GHGB), which offers a free overnight stay in exchange for volunteerism. This program eases the financial burden on groups interested in learning about and helping new communities, while allowing them to benefit from the transformative power of travel.
The Great Hostel Give Back is available to qualifying groups that volunteer 2 hours per day in the community surrounding one of the 30+ participating HI USA hostels. For each day of their service, they receive a free night's stay, up to 5 nights.
While staying at HI USA's hostels, groups have access to lounges, kitchens, and dining rooms, which ensure the opportunity to connect with a diverse community of travelers from all over the world. Groups are also invited to join free events, tours, and activities, and to explore the hidden gems of the city.
"At HI USA, we believe in the power of travel to open minds, and the power of community service to open hearts," says HI USA CEO Russ Hedge. "Above all, we believe that these experiences should be rewarding – not costly."
Last year, more than 1,100 hours of community service were made possible as a result of the Great Hostel Give Back. More than 30 hostels are hosting groups this year, including:

A list of participating hostels can be found on the application. For more information, visit http://www.hiusa.org/GHGB.
###
Hostelling International USA (HI USA) is a nonprofit, member organization founded on an enduring belief in the power of travel to foster a deeper understanding of people, places, and the world around. HI USA promotes a dynamic community of global citizens who have the wisdom and humanity to actively make the world a better place. As the nation's leading hostel brand, HI USA hosts more than 1 million overnights annually, with guests from more than 100 countries. For over 80 years, HI USA has provided a network of affordable hostels in converted mansions, reinvented lighthouses, and historic urban buildings all across the country. Visit http://www.hiusa.org for more information.