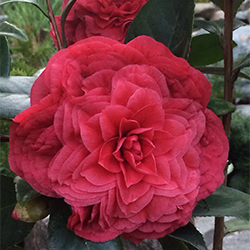 Monrovia's 2016 new plant introductions offer both beauty and solutions for gardeners.
Azusa, CA (PRWEB) January 05, 2016
Answering the call for more of what today's gardeners are seeking, Monrovia, the leading producer of premium container-grown garden plants, has announced the first of its new selections which will be available to consumers in spring 2016.
"The plants in this collection were chosen because they deliver the characteristics consumers want," said Jonathan Pedersen, Monrovia's new plant specialist. "Dwarf and compact varieties of new and favorite plants which are ideal for a smaller garden or containers, plants that are water-wise or adaptive, have larger, showier flowers, bloom more than once a season, or are low-maintenance and don't require as much pruning or dead-heading. Or, for some, all of the above."
Monrovia's new and exclusive offerings include a double-flowered camellia with red-leafed new foliage, a repeat-blooming azalea, a more sun-tolerant golden hemlock, extremely rare flowering vines from plant explorer Dan Hinkley and a series of compact clematis ideal for containers.See the full list here.
For more information, interviews or hi-res images, please contact Kate Karam at kkaram(at)monrovia(dot)com.
About Monrovia:
Founded in 1926, Monrovia is the leading grower of premium container-grown perennials, shrubs and ornamental plants, with more than 3,600 varieties, including more than 250 exclusives. Monrovia's four environmentally responsible nurseries are located in Visalia, CA, Dayton, OR., Cairo, GA, and Granby, CT. Monrovia plants can be purchased in-store or online at shop.monrovia.com with delivery to independent garden centers, and at Lowe's locations nationwide.