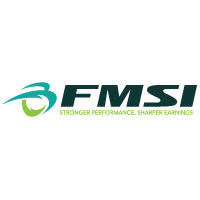 Alpharetta, GA (PRWEB) November 19, 2015
FMSI, a leading workforce optimization solution provider for banks and credit unions, announced today that it will host a live, complimentary webinar titled "Five Practices to Keep the Branch Relevant" on Thursday November 19 from 1:00 PM to 1:40 PM Eastern Time, and Tuesday November 24 from 1:00 PM to 1:40 PM Eastern Time. The webinar will offer expert advice from Anthony Burnett, Chief Evangelist, Level 5, and Gordon Williams, EVP of Sales, FMSI.
"Positioning branches for success in the twenty-first century can be a complicated and stressful process," says Williams. "This webinar will cover several critical topics, helping to generate ideas to make this process smoother."
Moderated by Chad Davis, SVP of Marketing at FMSI, the webinar will cover:

Handling traditional account holders in the branch
Hiring practices in the branch
Updating branch design
Adopting best practices from other industries
Rethinking risk and compliance review
For more information and to register for the webinar, visit http://www.fmsi.com/webinar-5-practices-to-keep-the-branch-relevant. The event will also be recorded and available for on-demand viewing at http://www.fmsi.com/resources.
About FMSI
Located in Atlanta, GA and established in 1990, FMSI provides easy-to-use, yet sophisticated, software-as-a-service solutions, including: Omnix Staff Scheduler™, Omnix Interactive Dashboard™, Omnix Performance Analytics™, Omnix Appointment Concierge™ and Omnix Lobby Tracker®. FMSI's smart scheduling application gives banks and credit unions the ability to optimally schedule their team throughout the branch network and to manage staff through easy to read color graphics, online interactive dashboards, and succinct management reports. FMSI provides performance management information exclusively to financial institutions of all sizes, including a workforce optimization comparative data benchmarking report that allows clients to see where they rank amongst their industry peers. Visit the company's website at http://www.fmsi.com or call 877.887.3022 to schedule a complimentary online demonstration of any of our products. You can also quickly estimate your savings with FMSI's Efficiency Calculator at http://www.fmsi.com/calculator/.