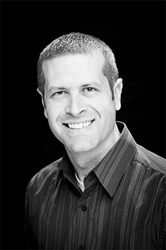 Kennewick, WA (PRWEB) November 18, 2015
Andrew Mohlman, DDS, is recognizing National Diabetes Month this November by educating his community on the connections between periodontitis and high blood sugar. Bacteria and thickened blood vessels increase the risk of oral infections, which may inevitably lead to permanent damage such as tooth loss. People with diabetes, who are suffering from gum disease in Kennewick, WA, can now visit Dr. Mohlman for laser-assisted gum surgery. This method treats the affected area with minimal bleeding, allowing the wounds, created by the disease, to heal at an expedited rate with minimal complications.
When people brush and floss twice a day and schedule professional dental cleanings twice each year, they prevent plaque from accumulating around the base of teeth. Plaque is composed of bacteria, thriving in the mouths of those with high blood sugar, due to the increased glucose in their saliva. Because bacteria accumulate at an exponential rate, it may be difficult for a diabetic to prevent irritation and infection in the sensitive tissues that surround the teeth. Additionally, a weakened immune system hinders the body from effectively combatting infection, allowing it to spread more quickly.
Feeling anxiety over a dental appointment is natural. However, it is critical for those who have diabetes and gum disease in Kennewick, WA, to halt the infection from spreading further. By using the LANAP® protocol, Dr. Mohlman eliminates the discomfort caused by the scalpel and other sharp hand instruments. The FDA-cleared PerioLase® MVP-7™ laser produces a highly precise beam of light that eradicates only diseased or decayed tissue, without the ramifications of destroying healthy tissue. The ultra-fine tip fits between the gums and teeth, eliminating the necessity to cut the gums and peel them back from the roots, for access to the affected area. The laser cleanses and cauterizes the wounds from the infection, stimulating new tissue growth, promoting full reattachment to the roots of teeth, while preventing recession.
National Diabetes Month is an ideal opportunity for those affected by high blood sugar to visit the dentist in Kennewick, WA, to discuss gum disease. Dr. Mohlman has more information about the benefits of the LANAP® protocol and services he provides on his website.
About the Doctor:
A Family Dental Center is a general practice offering personalized dental care for patients in Kennewick, WA. Dr. Andrew Mohlman is a graduate of The Ohio State University College of Dentistry, and a BYU alumnus where he studied Communications. Dr. Mohlman believes in continuing education and is diligent about keeping up-to-date with the latest in dental technology in order to provide his patients with the most comprehensive and advanced care. Dr. Mohlman invites anyone interested in learning more about his practice to visit his website at http://www.AFamilyDentalCenter.com or call (509) 590-0072.