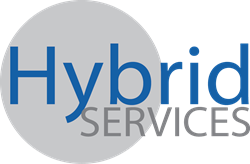 The immense amount of time needed to get up and running coupled with the high cost usually associated with getting a high end POS system make upgrading too difficult for small to medium size retail businesses. The Hybrid SmartRegister changes all of that.
Phoenix, AZ (PRWEB) November 19, 2015
Hybrid Business Services LLC, makers of the Hybrid SmartRegister, have completed integration of the IPP320 PINpad made by Ingenico Group, using JetPay's new Limitless processing program, into its state-of-the-art POS SmartRegister. The SmartRegister is a top of the line POS system with integrated financial services such as Top Ups, Bill Pay, Digital Phone Cards and an Advertising Network. Coupled with JetPay's new Limitless processing program, this system can make an average merchant significant revenue and eliminate most of its processing fee expense. JetPay's processing program gives merchants the ability to process all of their card transactions for only $35/month along with the cost of a SmartRegister. With a focus on the "unbanked" and "under-banked" markets, which tend to shop in Convenience, Liquor, Tobacco and "Mom and Pop" Groceries, the Hybrid Smart Register brings desperately needed technology and financial savings to an underserved, and often overcharged market.
"We are pleased Hybrid Business Services selected the IPP 320 for integration into their SmartRegister POS", said Bernie Frey, senior vice president of Acquirer Sales, North America, Ingenico Group. "Our payment PINpad is designed to meet the needs of intense retail environments and support a robust and optimized checkout."
"Providing solutions that benefit retailers continues to be a priority for JetPay. We are excited to partner with Hybrid Business Services to exclusively offer the Limitless processing program," says Paul Compton, Executive Vice President and National Sales Director, JetPay Payment Services. He adds, "Limitless combined with the SmartRegister will undoubtedly have an impact on processing costs and leave more revenue in the pockets of merchants."
The SmartRegister, combined with an Ingenico Group PINpad and Limitless allows for a complete solution which is easy to use, quick to setup, and makes/saves merchants money.
Features include:

Seamless Processing: Ingenico Group PINpad connected via USB directly to the POS
High Level POS Functionality: Inventory Control, Discounts, Unlimited PLU's, Quick Setup time, Reporting, Time Clock, Real-Time Online Customer Portal
Integrated Financial Services: Phone Cards, Top Ups, Bill Pay, Advertising
Pay as You Scan (PAYS) Program: Product Consignment in partnership with manufacturers and distributors
Massive Savings: With a cost for processing of only $35/month for processing merchants can save thousands
"Small retail businesses are being left out of the massive upgrade happening in technology around them" says Jeff Moskowitz, CEO for Hybrid Business Services. "The immense amount of time needed to get up and running coupled with the high cost usually associated with getting a high end POS system make upgrading too difficult for small to medium size retail businesses. The Hybrid SmartRegister changes all of that. The fact that merchants can also save nearly their entire credit card processing bill using Limitless makes the program even better."
About Hybrid Business Services LLC
Hybrid Business Services LLC is a Phoenix based company founded in 2014. Hybrid is focused on providing solutions specifically focused in the Grocery, Tobacco, and Liquor markets which help business owners make and save money. Hybrid's Business Services include the SmartRegister, Financial Services, an integrated Advertising Network, Limitless, Pay as You Scan Consignment Capabilities, and a real-time data stream to connect retailers up the supply chain to wholesalers, distributors and manufacturers. Please visit http://www.hybridsvcs.com for more info or call 323-999-4427.
About Ingenico Group
Ingenico Group is the global leader in seamless payment, providing smart, trusted and secure solutions to empower commerce across all channels, in-store, online and mobile. With the world's largest payment acceptance network, we deliver secure payment solutions with a local, national and international scope. We are the trusted world-class partner for financial institutions and retailers, from small merchants to several of the world's best known global brands. Our solutions enable merchants to simplify payment and deliver their brand promise. Learn more at http://www.ingenico.com or twitter.com/Ingenico.
About JetPay
JetPay Corporation, based in Berwyn, PA, is a leading provider of vertically integrated solutions for businesses including card acceptance, processing, payroll, payroll tax filing and other financial transactions. JetPay provides a one vendor solution for payment services, debit and credit card processing, ACH services, and payroll and tax processing needs of businesses throughout the United States. The Company also offers low-cost payment choices for the employees of these businesses to replace costly alternatives. The Company's vertically aligned services provide customers with convenience and increased revenues by lowering payments-related costs and by designing innovative, customized solutions for internet, mobile, and cloud-based payments. Please visit http://www.jetpay.com for more information on what JetPay has to offer or call 866-4JetPay (866-453-8729).