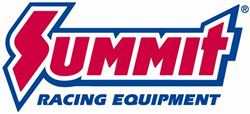 Tallmadge, OH (PRWEB) December 01, 2015
Available in 1.5 and 3 amp versions, Auto Meter BEX Series Battery Extenders have a rugged, waterproof composite shell—simply connect the leads to the battery and walk away. The BEX Battery Extenders have sophisticated digital circuitry that will safely and automatically charge and maintain batteries without overcharging.
The extenders a battery at a 1 amp rate until it is fully charged, then switch over to a 250 milliamp current to maintain a full charge. Charging lights will indicate what stage of charge the battery is in—amber for desulfation, red for charging, and green for maintaining full charge.
Auto Meter BEX Series Battery Extenders are compatible with 12 volt lead acid batteries including AGM and gel-style. Lead wires, clamps, and ring terminals are included.
Summit Racing Equipment
http://www.SummitRacing.com
1-800-230-3030