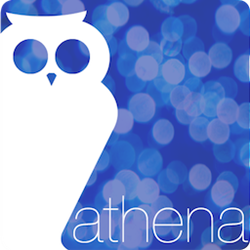 Penelope is a fully-integrated NDIS solution that delivers what organizations need today and that enables each agency to scale in rapid succession.
Waterloo, ON (PRWEB) November 19, 2015
Athena Software (http://www.athenasoftware.net) is ready for NDIS.
The Waterloo, Ont. tech company are the makers of Penelope, an integrated and comprehensive case management software system whose structure makes it an ideal fit for disability service providers in Australia currently preparing for the roll out of the National Disability Insurance Scheme.
Athena's Director of Global Development Dana Fox and Manager of Business Development Asia-Pacific Chris Shinn recently completed a roadshow tour of Australia, where their stops included an appearance at the NDIS New World conference in Brisbane Oct. 27-29.
At the conference, Dana and Chris were able to show disability support providers from across Australia how Penelope's flexible design offers a simple, smart and connected way for organizations to meet NDIS requirements.
"The NDIS New World conference in Brisbane was a perfect opportunity to share Athena's NDIS-ready case management software with agencies across Australia, and to showcase Penelope's fully-integrated NDIS features already in use at leading agencies across Australia," said Chris Shinn, Athena's Manager of Business Development Asia-Pacific.
Penelope's flexible structure allows for the integration of all aspects of NDIS service tracking and reporting within a robust case management framework that includes innovative client communications, automated workflow and employee collaboration tools. In short, Penelope can be configured out of the box, with no customization, to capture the NDIS minimum data set requirements.
Athena's plans for a client and stakeholder portal is in line with the NDIS's vision for a client-centric, client-owned service engagement model. As well, Penelope allows NDIS providers to easily track individualized funding via the system's built-in policy and coverage capabilities.
"For the past 15 years, Athena's case management technology has emphasized a client-centric model that is perfect for NDIS," said Dana Fox, Director of Global Business Development at Athena. "Our integrated approach to case management software gives each agency the ability to meet NDIS requirements and carry that business model throughout the agency with multiple services. It is a fully-integrated NDIS solution that delivers what organizations need today and that enables each agency to scale in rapid succession.
"Our success with agencies in Australia combined with our deep ability to comply with NDIS requirements makes it easy to work with Athena in creating a strategy for change and managing the change management process," Fox explained. "Athena is accelerating the efforts of Prime Minister Turnbull to reduce transactions and reduce cost with an integrated approach to delivery of services by social and health services across Australia. Athena Software is a thought leader in driving agencies toward Digital Transformation Office standards."
Penelope gives NDIS providers the flexibility to easily create service units using NDIS service codes while also allowing for flexible categorization and coding of these units so that, as requirements change, updating Penelope will be a simple matter that each agency can manage itself.
As well, Penelope's unique policy coverage model provides maximum flexibility, accountability and clarity for real-time tracking of how every dollar is spent and what is available for each client. Penelope's built-in smart forms and outcomes tracking capabilities also allow agencies to easily build and report on NDIS-required documentation, while XML exports to invoice NDIS are also available.
As well as appearing at the NDIS conference, another stop on Athena's roadshow tour was in Perth, Western Australia, where Dana and Chris were able to meet with representatives from Rocky Bay, a large Perth-based disability services provider who have recently begun implementing Penelope case management software.
"Rocky Bay has spent more than a year defining the scope for a new client management system," said Trevis Lawton, Director of Strategy at Rocky Bay, "We assessed most of the leading products on the market and eventually selected Penelope by Athena Software as the best fit in being able to help deliver success in the new world of NDIS and individualized funding. Athena's Australian based team have delivered a professional implementation service and are meeting our tight timeframes. Athena have shown a real willingness to engage with us and ensure the product meets the specific needs of the Australian environment into the future."
Rollout of NDIS is still in the three-year testing phase that began July 1, 2013. As Athena's success with Rocky Bay and others already shows, however, Penelope is the perfect solution for disability support organizations looking to become NDIS-ready once the testing period is over.
ABOUT ATHENA SOFTWARE
Athena Software (http://athenasoftware.net) is a case management software provider based in Waterloo, Ont., Canada. Since 2001, Athena has grown to partner with hundreds of organizations across the globe, with over 17,000 end users of its Penelope case management software solution.