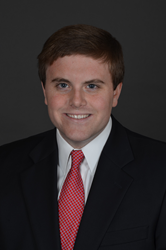 Houston, TX (PRWEB) November 18, 2015
McIver Properties, a San Antonio-based commercial real estate firm, today announced the opening of its Houston office. Tal McIver, son of founder Tom McIver, will assume the role of Houston Principal.
Tal McIver began his commercial real estate career with McIver Properties at the age of 19. Following his graduation from Washington and Lee University he moved to Houston and joined NewQuest Properties, focusing on tenant and buyer representation for retailers and commercial real estate investors in Houston, San Antonio and South Texas.
"We are excited to expand our services to the dynamic Houston market," said Tal McIver. "Our firm offers an attractive alternative to large commercial real estate companies. All work is handled exclusively by a firm principal, which allows us to truly customize services in order to undertake complex transactions. "
Located in Houston at 3903 Bellaire Blvd, Suite C, McIver Properties will continue to focus on representing select commercial real estate buyers and tenants with an emphasis on land acquisition. Beyond acting solely as a broker, McIver Properties specializes in facilitating confidential acquisitions.
"We have built a solid track record as experts in site acquisition in San Antonio and throughout South Texas," stated firm Founder and Principal Tom McIver. "Opening an office in Houston presents an exciting opportunity to expand service to our clients in a major growth market."
About McIver Properties
Founded in 2002, McIver Properties engages in commercial real estate services in Houston, San Antonio and South Texas. The firm offers highly-personalized, professional commercial real estate services to select individuals and corporations seeking commercial property acquisition, marketing and consulting services. Further information about McIver Properties is available at http://www.mciverproperties.com.