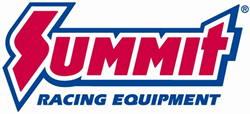 Tallamadge, OH (PRWEB) December 03, 2015
In dyno testing, an Edelbrock E-Force FR-S and BRZ Supercharger Kit added 77 horsepower and 57 lbs.-ft. of torque at the rear wheels, Just as important, the kit added much-needed torque in the midrange and also help smooth out the midrange power 'dip' these cars are known for.
The E-Force supercharger kits have unique inverted manifold design with long runners that promote maximum airflow at high rpm while retaining great daily driving characteristics. An efficient, high flow inlet configuration allows a short, less restrictive intake path for improved airflow and performance. A large dual pass air-to-water intercooler and heat exchanger cools the incoming air for even more power production.
Other features include:

OEM type Eaton® 1320 TVS rotor assembly for maximum efficiency in a compact package
High flow intake box and filter that flows twice the air of the OEM airbox
Self-contained oil system with 100,000 mile service interval—no drilling or plumbing required
Integrated bypass valve to minimize impact on fuel economy
Compact design fits under the stock hood without modification
Bolt-on installation with no cutting or welding required
3 year/36,000 mile powertrain warranty
The Edelbrock E-Force FR-S and BRZ Supercharger Kits are available with or without an EcuTek® ProECU Programming Kit with a preinstalled E-Force tune. For the kit without the ECU, download the tune from Edebrock's E-Force Support Page.
Learn more about the E-Force superchargers in this video.
Summit Racing Equipment
http://www.SummitRacing.com
1-800-230-3030