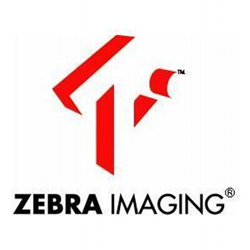 Zebra is proud to support the CBP and its critical mission of protecting our borders.
(Austin, TX) (PRWEB) November 23, 2015
The U.S. Department of Homeland Security/Customs and Border Protection (DHS/CBP) has signed an initial $86,000 contract with Zebra Imaging to deliver high-resolution 3D maps to CBP planners, agents, and key decision makers directing US border operations.
This is Zebra's first domestic 3D holographic mapping and services contract with the federal government. During the previous seven years, more than 14,000 of Zebra's glasses-free 3D ZScape® Tactical Digital Holograms were used in the field and helped save lives through a more vivid understanding of the terrain during U.S. military operations in Iraq and Afghanistan.
"Zebra is proud to support the CBP and its critical mission of protecting our borders," said Chuck Scullion, President and CEO of Zebra Imaging. "Zebra has long supported the U.S. government with technology to help the warfighter and it's a natural extension for our holograms to help federal and state law enforcement officers do their jobs more safely, effectively and efficiently. This is a great example of DHS making use of technology developed and validated within the Department of Defense and re-using assets already bought and paid for by the American taxpayers."
The United States Army transferred three Zebra imagers to DHS/CBP for use in border security operations. It was this transfer of equipment that allowed DHS to contract with Zebra for its permanent use by CBP and other DHS agencies.
Tactical Digital Holography (TDH) is a highly accurate, 3-dimensional representation of the terrain, rendered from a variety of Geospatial Intelligence (GEOINT) sources including Light Detection and Ranging (LIDAR), Synthetic Aperture Radar (SAR) and Electro-optical Imagery. Supplementing maps and other planning aids, TDH substantially enhances the effectiveness of analysis, mission planning, and collaborative decision making. TDH has been employed by the Department of Defense in a wide range of mission applications, including small unit patrolling and security operations, convoy planning and conduct, combat and infrastructure engineering, aviation planning and execution, and host nation and coalition coordination.
"Tactical Digital Holography has proven itself in the full spectrum of operations we see in the conflicts in Iraq and Afghanistan," according to Zebra Director of Defense and Intelligence Programs CW4(R) Rick Black, who as the Senior Army Departmental Requirements Officer, assisted deployed units in collecting 3D data for their holographic maps in Iraq and Afghanistan. "This contract represents Zebra's first official partnership with CBP and is an inaugural effort to introduce these state-of-the-art tools to Border Patrol Tactical Units and Search, Trauma, and Rescue Teams. We look forward to a long term relationship supporting those entrusted with the borders and see this contract as a strong foundation for future expansion."
This contract represents the first major relationship between Zebra and the U.S. Government for domestic utilization of the easy to use, lightweight, and durable hologram technology. Initially supporting CBP operations, the 3D visualization capabilities can also directly benefit FEMA, ICE, Secret Service, and Coast Guard analysts, agents, and leaders.
The static holographic technologies that drive TDH have been developed by Zebra Imaging over the past decade. Combining advanced processing, collection, and media technologies, Zebra static holography is a highly accurate, natural 3D representation of terrain, design, medical, or virtually any other 3D data in a highly accessible, extremely intuitive form. Military operations and a range of scholarly research have proven that viewing of 3D information in a natural 3D environment, without glasses or the illusion of 3D from stereoscopic techniques, speeds comprehension, recall, and reasoning when compared with two-dimensional visualization.
About Zebra Imaging:
Zebra Imaging, Inc. designs, develops and manufactures state-of-the-art 3D holographic imagers and displays for a variety of 3D visualization applications in civil, military and commercial markets which dramatically improve situational awareness, collaboration and decision-making. Zebra Imaging holograms and dynamic displays are portable, scalable, intuitively-understood and easily viewable to help customers turn a wide range of 3D data into reality. Customers include Federal and Department of Defense agencies; leading architecture, design and planning firms; civilian agencies and others who need to display and understand sophisticated 3D data in a comprehensive, durable and portable medium.
For more information or to arrange for an interview, please contact Rick Black at 512-592-8776, rblack(at)zebraimaging(dot)com.