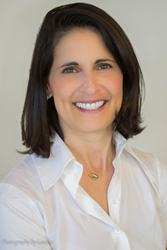 WASHINGTON, DC (PRWEB) November 19, 2015
(November 19, 2015) - The March of Dimes Maryland-National Capital area named Wendy Feldman Block as the recipient of this year's Real Estate Heroine Award during its 2015 Heroines of Washington Awards, which took place on Tues., Nov. 10, at the Ritz Carlton in Tysons Corner, VA. Feldman Block, a corporate managing director at Savills Studley, was recognized for her significant contributions and strong commitment to women's and girls' issues, senior citizen care and underprivileged youth assistance by event sponsor Womble Carlyle Sandridge & Rice, LLP.
Heroines of Washington is one of Washington's most unique events, recognizing and honoring women in the DC Metro area for their dedication to community service. Guests included directors, CEOs and other high-level individuals from local corporations and government agencies. Since 2001 the March of Dimes has honored 94 "Heroines" and raised more than $2.4 million to ensure that one day all babies are born full term and healthy.
Feldman Block serves as the volunteer co-chair of membership of the Tikkun Olam Women's Foundation of Greater Washington. The foundation is a grantmaking organization dedicated to creating social change for women and girls by funding programs locally and in Israel. Its goal is to create, engage and educate women to become philanthropists. Since its founding 10 years ago, the foundation has awarded over $1 million in grants, including more than $200,000 to 23 organizations in 2014. From ensuring low income immigrant women have the economic opportunity to care for themselves and their families, to educating teens about dating abuse and violence prevention, and to supporting the development of female leaders in Israel, Tikkun Olam has impacted countless lives.
While serving as president of the board of directors of IONA Senior Services, which supports people as they experience the challenges and opportunities of aging, Feldman Block led the charge to restructure the board of directors from a working board of over 50 members to a strategic board of 15 members. The new board was far more effective, resulting in increased staff productivity, increased fundraising and a higher profile in the community they serve. She continues to remain actively involved in the organization and help with fundraising and strategic planning.
Feldman Block also works closely with the development staff of Year Up. Together, with Feldman Block, the organization has cultivated relationships with organizations suited to their mission to provide opportunities for young adults 18-24 to develop life skills, job training and the securing of internships, which often leads to long term employment and pathway out of poverty. The organization's work has yielded financial support and increased opportunities for internships throughout the area.
"Womble Carlyle is honored to support and publicly acknowledge not only the cause of the March of Dimes, but also the many women in the DC region, who quietly support their communities with their dedication and commitment," said Dondi J. Saunders, client services executive at Womble Carlyle Sandridge & Rice, LLP. "Positive change happens one person, and one firm at a time."
About Savills Studley
Savills Studley is the leading commercial real estate services firm specializing in tenant representation. Founded in 1954, the firm pioneered the conflict-free business model of representing only tenants in their commercial real estate transactions. Today, supported by high quality market research and in-depth analysis, Savills Studley provides strategic real estate solutions to organizations across all industries. The firm's comprehensive commercial real estate platform includes brokerage, project management, capital markets, consulting and corporate services. With 26 offices in the U.S. and a heritage of innovation, Savills Studley is well known for tenacious client advocacy and exceptional service.
The firm is part of London-headquartered Savills plc, the premier global real estate service provider with over 30,000 professionals in over 60 countries around the world. Savills plc is listed on the London Stock Exchange (SVS.L).
For more information, please visit http://www.savills-studley.com and follow us on Twitter @SavillsStudley and LinkedIn.
####