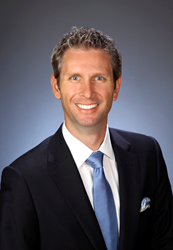 Sean Moore has shown a strong commitment to educating families on the importance of saving for college.
Boca Raton, FL (PRWEB) November 19, 2015
Sean Moore, President of SMART College Funding, has been tapped to serve as an advocate for the Florida Prepaid College Board, a new role that will allow him to educate families on the many plans available through Florida Prepaid during the 2015-2016 Open Enrollment period.
As Advocate, Moore will be available to host presentations on the five Florida Prepaid Tuition Plans and the Florida 529 Savings Plan to schools and civic organizations in the tri-county area of Palm Beach, Broward and Miami-Dade.
"Sean Moore has shown a strong commitment to educating families on the importance of saving for college, and his knowledge of finance and the budget-friendly plans available through Florida Prepaid will help us to reach more families who want and need this information," said Florida Prepaid Executive Director Kevin Thompson. "We look forward to amplifying our college savings message with his advocacy on our behalf."
Moore, who has been a strong supporter of Prepaid Plans since prices were significantly reduced in 2014, was selected for this role because of his extensive knowledge and experience in college financial planning. His business, SMART College Funding, specializes in helping families reduce their college expenses through a comprehensive approach including prepaid plans, college selection, tax aid, financial aid and personal financial planning.
"I am honored to work with Florida Prepaid in this role and look forward to bringing attention to the many options available through Florida Prepaid, especially the lesser known plans such as the 2-Year Florida College Plan and the 2+2 Florida Plan," said Moore.
Florida Prepaid Open Enrollment began October 15, 2015 and runs through February 29, 2016. Last year Florida Prepaid saw historic enrollment due to its most popular plans dropping in cost by as much as 50 percent.
For more information about Florida Prepaid Plans and presentations by Plan Advocate Sean Moore, visit http://www.Smart4College.com or send an inquiry to info(at)smart4college(dot)com
###
Sean Moore is a Certified Financial Planner practitioner and Charted Financial Consultant who has been serving the South Florida community for more than 15 years. His business, SMART College Funding specializes in helping families of all ages and incomes reduce college expenses. As a college planning expert, Moore has been featured in both local and national publications including U.S News and World Reports, Forbes and Yahoo Finance. Moore, who is passionate about making college dreams come true, volunteers as a mentor for Take Stock in Children, a non-profit organization offering college scholarships to low income, academically qualified students throughout Florida.