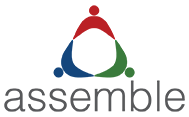 Houston, Tx. (PRWEB) November 19, 2015
Assemble Systems, the leading provider of Model-Data Management solutions for the construction industry, has released Assemble Insight, the next generation of its award winning web based solution.
Assemble Insight significantly enhances the Assemble offering, including the capability to federate models, view customer views across multiple models, and the addition of powerful data management tools to support how users interact with, and manage BIM data.
Enhancements such as model federation deliver immediate value to Assemble customers empowering project teams to visualize the entire project. As with the previous version, Assemble Insight brings the power of visual variance to the federated model environment allowing teams to visualize and quantify changes across multiple model iterations. With the addition of an intuitive model tree data structure, entire project teams can now easily access, analyze, and condition model data. Assemble Insight makes it easier for project stakeholders to have access to BIM to make real-time data driven decisions without having to be experienced with complex design software.
"We have been working closely with our customers to design and develop an experience that improves access to model information and significantly decreases the time they spend accessing data across multiple models. Feedback from our clients is invaluable in delivering solutions that enhance Assemble to help us transform how AEC applies technology to drive greater levels of efficiency across the project." says Trent Miskelly, VP of Product & Engineering, Assemble Systems.
"We are really excited about the release of Assemble Insight and the solutions ability to deliver significant value to our customers. Assemble Systems continually works with our customers to gather feedback that has shaped our solution to address the specific needs of the construction professional. Assemble Insight represents the next generation of our data-management platform." said Howard Davis, CEO, Assemble Systems.
"Assemble Insight delivers the information and speed we need in our business to make working with models viable from preconstruction through handover," says Scott Cloud, VDC Director at Brasfield & Gorrie, "Assemble Systems is a great partner and works closely with us to deliver useful BIM tools while maintaining ease of use."
About Assemble Systems
Headquartered in Houston, TX, Assemble Systems is a BIM Model-Data Management software company. Its flagship product Assemble is a cloud based platform allowing AEC firms to leverage BIM data for increased project insight, advanced project collaboration and data-driven decision making.The Assemble Systems team includes technology experts and experienced architecture, engineering, and construction industry professionals who are addressing BIM interoperability for design, construction and operation. For more information, visit http://www.assemblesystems.com, twitter.com/assemblesystems or linkedin.com/company/assemble-systems.