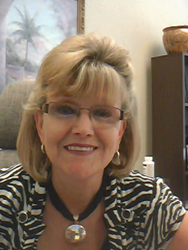 Betty has dedicated her whole life to the multifamily industry, and all of us at For Rent could not be more proud of her for receiving this award.
Norfolk, Va. (PRWEB) November 19, 2015
The Prestige Awards ceremony, Greater Cincinnati Northern Kentucky Apartment Association's (GCNKAA) celebration of its members' accomplishments in the multifamily industry, was held in Cincinnati on November 6, 2015. For Rent Media Solutions™ (FRMS) was a finalist in six categories and won four of them.
With approximately 800 guests in attendance, The Prestige Awards, an event 10 years in the making, is a black-tie affair with dining, entertainment and an awards program to honor the best in the industry.
FRMS won the following awards:

Best Marketing Plan - Judged on overall advertising efforts, promotional ideas and execution of plan.
Best Social Media Plan - Judged on how all pieces of a social media campaign fit together. Judges look for creativity, innovation, sound communication skills and results. The winner must successfully execute the social media campaign across two or more platforms.
Best Associate Internet Site - Judged on ease of use and information content. Also judged on promotion and advertisement of the internet site.
Best Display of Products or Signage - Judged on overall general appearance, consistency of product theme, functionality and overall design.
At the end of the program, Rusty Lykes, president of GCNKAA, announced that this year's Prestige Awards incorporated a new award to be bestowed upon one member annually. The award recognizes an individual who has spent his or her career serving the multifamily housing industry and who has shown continuing dedication to the mission of GCNKAA. Each year, a member who has fully embodied volunteerism for GCNKAA will be recognized. Lykes said, "When you have a new award, it is critical to have the first recipient set the tone for future recipients. When the time came to choose the recipient for the first GCNKAA Hall of Fame, the committee came to a unanimous decision within minutes."
Lykes continued, "The first inductee into the GCNKAA Hall of Fame will set a very high bar for the consideration of future inductees. This person has served this industry and our association for 43 years. She has served on numerous committees multiple times over the years and raises money for every event. She rarely makes an unsuccessful call to anyone. This first inductee has had tremendously rewarding careers with outstanding companies serving this industry. Please join me in congratulating the very first inductee to the GCNKAA Hall of Fame, Ms. Betty Bohlinger!"
"Betty has dedicated her whole life to the multifamily industry, and all of us at For Rent could not be more proud of her for receiving this award," said Terry Slattery, president of For Rent Media Solutions. "Betty's intense passion for the multifamily industry and for volunteerism proves she is the best and most deserving person to receive this prestigious award."
About For Rent Media Solutions™
Founded in 1982 as For Rent Magazine®, For Rent Media Solutions™ (FRMS) is headquartered in Norfolk, Virginia, and provides property managers and owners with diverse marketing and advertising products, services and education. FRMS is backed by a strong team of passionate people (the largest in the industry) that provides innovative solutions to customers for quality results. For apartment shoppers, For Rent Media Solutions provides robust community listings in a multitude of media, including print, social, online, mobile, video and an extensive distribution network. For Rent Media Solutions publishes 77 magazines in markets across the U.S., including AFTER55.com™ A Senior Housing and Care Resource, ForRent.com® Magazine and ForRent.com en Español Revista De Apartamentos. For Rent Media Solutions operates five websites: ForRent.com, AFTER55.com™, CorporateHousing.com®, ForRent.com en Español and ForRentUniversity.com®. Additionally, ForRent.com listings receive exclusive distribution to Homes.com® Rentals. Visit ForRent.com for more information, and visit us on Facebook, Twitter, Google+, YouTube, LinkedIn and on our Apartment Living Blog.
About ForRent.com®
As one of the nation's leading online home search destinations, ForRent.com® inspires renters to discover their next apartment, loft, townhouse, or condo. ForRent.com features rental listings in a user-friendly format, making finding your next home an easy exploration. Visitors to the ForRent.com blog will discover relevant information and can join the conversation surrounding home decorating style, apartment hunting tips and more. ForRent.com serves as the complete resource for renters in every part of their living experience.
Begin your apartment search today with ForRent.com, one of ForRent.com's mobile apps, ForRent.com Magazine or search ForRent.com on YouTube. For decor tips and more, visit http://www.forrent.com/blog/.