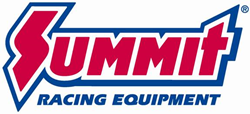 Tallmadge, OH (PRWEB) November 21, 2015
Adding a set of LED digital gauges to a classic Chevy pickup is now as simple as removing the old gauge cluster and installing an Intellitronix Direct-Fit LED Digital Gauge Kit. Choose from four LED colors (torch red, royal blue, aviation green, and arctic white). The panel goes completely black when the ignition is switched off.
The Intellitronix LED gauge panels include:

255 MPH speedometer with odometer, trip meter, top speed, 0-60, and quarter-mile elapsed time recall functions
• One-button speedometer calibration—compatible with any tire size, gear ratio or transmission

0-9,900 rpm tachometer measures in 100 rpm increments
100-300 degree F water temperature display with sender
0-100 psi oil pressure display, works with existing factory sender
Voltmeter display with 8-18 volt range
Fuel level display measures 0-99% full in one percent increments—works with factory sending unit
Intellitronix Direct-Fit Gauge Kits use the factory turn signal and high-beam indicators, unless otherwise noted. They are compatible with electronic cruise control senders; if the truck does not have cruise control, use the included universal speedometer sending unit.
The kits come complete with the circuit board, tinted Plexiglass lens plates, mounting hardware, and required sending units. They are made in the USA and covered by a limited lifetime warranty.
Applications

1963-67 Chevy pickup
1968-72 Chevy/GMC pickup
1973-86 Chevy/GMC pickup
Summit Racing Equipment
http://www.SummitRacing.com
1-800-230-3030