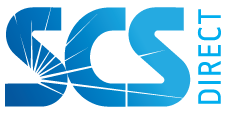 "The acquisition of CucinaPro is the perfect complement to our growing housewares product portfolio. I am pleased to expand our retail penetration and online offerings to fill this very special niche market."
Trumbull, CT (PRWEB) November 24, 2015
FOR IMMEDIATE RELEASE
SCS DIRECT INC. EXPANDS HOUSEWARES OFFERINGS WITH THE PURCHASE OF CUCINAPRO
Connecticut Company Acquires Specialty Ethnic Housewares Line
(TRUMBULL, CT) –SCS Direct Inc., a consumer products company based in Trumbull, CT has recently announced the purchase of Cleveland-based, niche specialty housewares company CucinaPro.
Established in 2005, CucinaPro is a company that was born out of the love of gourmet cooking from around the world. The company offers specialty ethnic housewares products of Scandinavian, French, Italian, Chinese and Mexican decent. The vast variety of products provide an affordable option for people looking to expand their cooking horizons. CucinaPro not only provides consumers the opportunity to cook specialty ethnic dishes that they have always wanted to try, but also the best gadgets and tools for traditional cooking.
Touted as the Number One U.S. distributor of the best-selling pasta maker, the Italian Imperia Pasta Machine, CucinaPro also offers specialty electrics and culinary tools and gadgets of all kinds. From pasta makers, to Pizzelle, Crepe and Ebelskiver Makers; or Bubble Wafflers, Tortilla Makers and Pierogi Trays, CucinaPro has a product to suit every cooks need.
Howard Greenspan, President of SCS Direct Inc. stated, "The acquisition of CucinaPro is the perfect complement to our growing housewares product portfolio. I am pleased to expand our retail penetration and online offerings to fill this very special niche market."
Greenspan's plans for the brand include increased retail penetration, heightened brand awareness and enhanced product packaging. While the product line is currently available for purchase in major retailers nationwide as well as on Amazon, Greenspan plans to increase online retail sales through overhauling the company's existing website, CucinaPro.com, to include shopping cart functionality.
SCS Direct's arsenal of housewares products are growing rapidly. In addition to CucinaPro, the company owns several best-selling houseware brands such as Camerons Products, Good Cooking, D'Eco, Fasta Pasta and Simple Cups.
The CucinaPro transaction was sourced and negotiated by Little White Dog Inc. based in Norwalk, CT. CucinaPro is SCS Direct's sixth successful transaction in the past two years, including Camerons Products, Fasta Pasta, MD Moms, Svan and Itzbeen Innovated. Little White Dog continues to search for additional strategic partners with proprietary, quality products and strong retail distribution that can enhance SCS Direct's platform.
###
About SCS Direct Inc.:
SCS Direct Inc. was founded in 1998 and started as a niche marketing company focused on a single category. After more than two decades, SCS Direct has evolved into a robust consumer products powerhouse that develops best of breed products across the Toy, Baby, Housewares, Home Improvement and Outdoor Living categories. Their innovative line of unique products reach consumers not only in the United States, but across the globe. SCS Direct tasks the design teams to develop unique concepts and to seek out hard to find categories of merchandise to bring to your doorstep.
SCS Direct was recently ranked #296 on The Inc. 500 List of America's Fastest Growing Companies and continues to grow year after year. Their award-winning products, unique mix and "ear to the ground" approach that keeps them relevant in the ever-changing retail environment. Visit http://www.scsdirectinc.com for additional information.