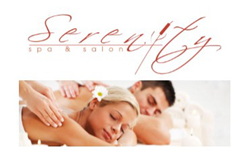 "We see Health & Wellness as a dynamic and growing sector!" - Des Hague, Co-Founder of Aegis Enterprises.
Stamford, CT (PRWEB) December 01, 2015
Des Hague, Co-Founder of Aegis Enterprises, announced the recent entry into health and wellness with the acquisition of Serenity Spa & Salon in Keystone, Colorado. Serenity Spa & Salon, voted #1 since 2005 by Summit Daily, has been a preeminent place for the community and visitors to replenish and rejuvenate for over a decade. For more information: http://www.serenitycolorado.com/.
"We are delighted with the acquisition and believe that this industry will be in a growth mode in the coming years," says Hague. "Health and wellness are critical components to your overall quality of life. This investment is also very personal for me and my family. We have over the last several years been confronted with family illnesses and we know that it is important to look after your body and mind to fully flourish and remain strong in the face of adversity," concluded Hague. "As we look forward towards 2016 and beyond, we know that there is a growing and much needed trend to combine healthy living with a balanced diet and exercise. We see many venues for expanding the offering in the coming years."
About Serenity Spa & Salon
This luxury Aveda Day Spa & Salon is located at the base of Keystone Mountain. Services include expert hair cutting, styling and color, nail services, body care, various facials including the signature high altitude hydrating facial. Also available are a variety of massages including hot stone, aromatherapy and decadent couples massages, hair removal, makeovers and special weddings & spa packages. Treat yourself or a loved one today and experience the difference at Serenity!
The Serenity Spa & Salon is located at:
23110 US Highway 6 Suite 116, Keystone, CO, 80435
Phone: (970)513-9002 | info(at)serenitycolorado.com
http://www.serenitycolorado.com/
https://www.facebook.com/SerenitySpaandSalon/
https://twitter.com/serenitysummit
About Des Hague
A renowned executive with over twenty-five years of leading global public and private companies, Des Hague has established himself as an innovative thinker in the international business world. His forward-thinking approach pushes companies toward sustainable growth, granting them a position as resilient competitors within their respective industries. Hague most recently was the CEO and President of Centerplate, Inc, the largest event hospitality firm in North America. source: http://deshague.com . Hague also serves on the boards of DVETelepresence, PING HD, WC&A, Inc, and the Stamford Youth Foundation along with advising on several start-up ventures.
Along with his professional projects, Des Hague contributes significant amounts of time and energy to non-profit charitable work. Hague has helped raise more than $100 million over the past few years for many non-profits, including the Stamford Youth Foundation, a local organization offering multiple after-school programs for young people, and The Journey Home, a Baltimore-based Foundation fighting homelessness. Hague views AEGIS, LLC. as a perfect blending of business and philanthropic activities.
For more about Des Hague, visit: http://deshague.com, http://deshaguereviews.com
Des Hague - LinkedIn : https://www.linkedin.com/in/deshague
Contact:
DesHague.com
EMail: deshague(at)aegisenterprisesllc.com