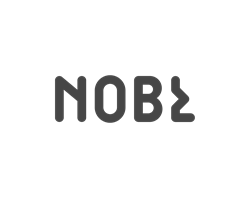 "Companies are comprised of people with different personalities, experiences and talents, which creates an unlimited range of variables in a team dynamic — no single solution can account for that."
Los Angeles, CA (PRWEB) November 24, 2015
Today, NOBL Collective publicly announced its management operating system for corporate teams, FLOX. FLOX was specifically designed to create teams that are nimble, creative, and capable in today's business environment, where companies face change and uncertainty on a daily basis. NOBL Collective clients that have worked with the consultancy to implement FLOX, have experienced immediate and vast, game-changing results. The consultancy has now made it possible for companies to learn and implement the system on their own via FLOX.Works.
"Companies have a tendency to look to single, boxed solutions to solve management issues," said Bud Caddell, Founding Member of NOBL Collective. "But companies are comprised of people with different personalities, experiences and talents, which creates an unlimited range of variables in a team dynamic — no single solution can account for that."
Popular management systems to date have dictated structure to companies, forcing them to remold themselves on the assumption that it's the system itself that can solve the problem. NOBL, led by Caddell, built FLOX knowing that change has to happen from the team-up versus top-down. The core difference is that NOBL's management system addresses the root of team functionality: people. FLOX designs operating systems that are dynamic and based on the personality, skills, and relationships within existing teams. FLOX also draws on a range of management consulting practices, which are selected based on the team's responsibilities and interactions, and are tested for compatibility.
FLOX was created for companies that fall into one of two categories: Goliaths or Rocketships. Goliaths have a tendency to get in their own way — through bureaucracy that creates layers and inhibits flexibility and fast response to the marketplace, or a company structure that blocks innovation. Rocketships tend to be innovative but need to find a way to scale while maintaining core competencies and company culture. All of these issues trace back to team structure and dynamics.
Companies can work with NOBL and FLOX in three ways:

Hire NOBL management consulting teams who embed at client offices to implement NOBL's FLOX operating system.
Companies can learn and implement the system on their own via FLOX.Works.
Coming Soon: Companies and individuals can become FLOX-certified through live training sessions.
By implementing FLOX, NOBL:

Helped a top-5 quick-serve restaurant's digital team cut internal process times from two years to two months;
Enabled an internationally known fitness brand to identify a major opportunity to utilize and restructure an entire division after their P&L was discontinued;
Helped a well-known startup pivot and become profitable for the first time, all within two months of working with NOBL.
Having a background in systems design across many kinds of scenarios, NOBL Collective's Founding Member, Bud Caddell, has a history of being ahead of the curve on trends. He has been recognized by AdWeek, The Guardian, and Business Insider, which once named him one of the "most creative people under 30". His work has been featured in The New York Times, The Wall Street Journal, Forbes, and AdAge.
Through the FLOX system, NOBL Collective is on a mission to help companies restore innovation and creativity in-house, and remove the barriers and friction that prevent companies from being able to rapidly respond to the constant change that impacts their business. For more information on FLOX visit FLOX.works, or to request a NOBL Collective team consultation, click here.
ABOUT NOBL Collective
NOBL Collective is a network of more than 4,000 professionals dedicated to helping ambitious teams inside both large and scaling organizations achieve a lasting impact in the face of constant change. NOBL's management consulting approach and system, FLOX, designs systems unique to each team that uses it, putting the human element back into work and resulting in the most effective teams.