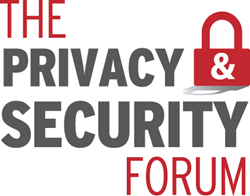 Cyber-attacks are growing more sophisticated all the time, and cybersecurity has to evolve with them
Boston, MA (PRWEB) November 19, 2015
Cybersecurity expert, bestselling author and former counterterrorism advisor Richard Clarke will be the opening keynote at the HIMSS Privacy & Security Forum in Boston this December. This three-day peer-to-peer event is designed to equip CISOs, CIOs and other senior healthcare IT leaders with business-critical solutions and best practices to safeguard their data from cyber space's latest threats.
Having served 30 years in federal government—including 11 consecutive years counseling three United States Presidents on national security in the information age – Richard Clarke is an internationally renowned expert on counterterrorism and cybersecurity. Clarke served in the Pentagon, the State Department, the Intelligence Community, and the White House, then went on to act as an on-air consultant for ABC News for ten years, teach at Harvard's Kennedy School of Government, and write seven books, including the #1 New York Times best seller Against All Enemies. Today, Clarke is a leading consultant to industry and governments on cybersecurity, and no one is better positioned to illuminate the dark side of cyberspace and the risks it represents.
In the opening keynote on December 1, "Cybersecurity in 2015: From Theft to Destruction," Mr. Clarke will discuss the evolution of cybercrime and other looming threats, including hacktivism, cyber-espionage and cyber-warfare – and outline what government, industries and individuals can do to defend against them.
He will be followed on December 2 by John Riggi, the FBI's Section Chief for the Cyber Division National Outreach Program, who will provide an up-to-the minute overview of the healthcare cybersecurity landscape and review lessons learned from past FBI breach investigations. Renowned technologist Dr. Ron Ross, cyber security consultant to the federal government, will keynote Day 3, with his groundbreaking new paradigm for cyber resiliency.
"Cyber-attacks are growing more sophisticated all the time, and cybersecurity has to evolve with them," says John Whelan, Executive Vice President for HIMSS Media. "Our goal is to create a conversation among the most informed, forward-thinking experts in healthcare IT—visionaries like Clarke as well as CISOs and CIOs from across the nation—so that we can provide our attendees with the most effective tools and strategies to protect their organizations."
Intensive panel discussions, case studies and breakout sessions will help attendees navigate business-critical privacy and security issues, with ten in-depth tracks addressing:
Cyber Security – Preparation, Detection, Response and Recovery
Human Factors & Insider Threats
Security Strategy: People, Process & Technology
HIPAA, Risk Management and Compliance
Leadership Essentials
Technical Security and Third-party Risk
Medical Device and Mobile Security
Security Trends
Attendees will have ample opportunity to ask questions, develop actionable solutions and tackle their most urgent privacy and security challenges through intensive panel discussions, case studies and intimate breakout sessions broken into 11 tracks. Topics to be addressed include preventing, detecting, responding to and recovering from a cyber-attack; human factors in privacy threats; managing risk through staffing and leadership; HIPAA compliance; mobile and medical device security; and more. For the full agenda, or to find registration and sponsorship information, please visit our website.
If you cover the healthcare industry, press and media passes are available to qualified individuals but space is limited. Contact Peggy Diab to receive your pass and to set up interviews with speakers or HIMSS Media representatives.
ABOUT HIMSS:
HIMSS is a global voice, advisor and thought leader of health transformation through health IT with a unique breadth and depth of expertise and capabilities to improve the quality, safety, and efficiency of health, healthcare and care outcomes. HIMSS designs and leverages key data assets, predictive models and tools to advise global leaders, stakeholders and influencers of best practices in health IT, so they have the right information at the point of decision.
Through its health IT network of over 1 million experts, over 200 knowledge exchanges and collaborations, including 60,000-plus members, HIMSS drives innovative, forward thinking around best uses of technology in support of better connected care, improved population health and low cost of care.
HIMSS is a not-for-profit, headquartered in Chicago, Illinois with additional offices in North America, Europe, United Kingdom and Asia.
ABOUT HIMSS MEDIA:
HIMSS Media is the fastest growing B2B media group focused exclusively on healthcare and technology markets. Through its suite of market-leading brands, such as Healthcare IT News, Healthcare Finance and MobiHealthNews, HIMSS Media delivers news, analysis and must-have information to an audience of senior healthcare and technology influencers. HIMSS Media is also the leading producer of important live events, such as the Privacy & Security Forum, Patient Engagement Summit, Revenue Cycle Solutions Summit and Big Data and Healthcare Analytics Forum.