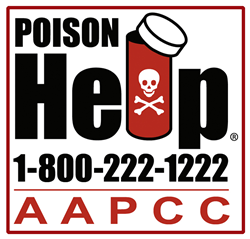 ALEXANDRIA, VA (PRWEB) November 24, 2015
The American Association of Poison Control Centers (AAPCC) encourages people across the United States to support their local poison centers through donations on Tuesday, Dec. 1, 2015. Since 2012, the Tuesday following Thanksgiving has been designated as #GivingTuesday: GivingTuesday.org calls it "a day that inspires people to collaborate in improving their local communities and help give back in impactful ways to the charities and causes they support."
"AAPCC is proud to align itself with this global day of generosity, as people around the world bring about real change in their communities," said Stephen T. Kaminski, JD, AAPCC CEO and Executive Director. "Poison centers provide a vital service and protect the health of Americans, and many people are surprised to learn that 'poison control' is not a government agency and does not have a stable, dedicated source of comprehensive funding. As we embark on our second year participating in #GivingTuesday, it is our hope that the public recognize the important role poison centers play in their communities, and in turn donate to this worthy endeavor."
America's 55 poison centers receive millions of calls each year from the public, law enforcement, and health care providers. Operating 24 hours a day, seven days a week, 365 days a year, and serving all 50 states and U.S. territories, poison center experts stand ready to answer questions and provide treatment advice to people of all ages who have been exposed to potentially toxic substances, all at no cost to the public or healthcare facilities. Poison centers also play a critical role in the public health system. From managing and tracing exposures during the Gulf oil spill in 2010 to alerting the public about the recent reemergence of synthetic drugs, poison centers have demonstrated repeatedly their capacity to respond quickly to public health emergencies. Poison centers also provide educational outreach to prevent poison emergencies and inform the public about the dangers of poisons.
Unfortunately, budget cuts continue to threaten the existence of poison centers. Without continued funding, many poison centers could be forced to close their doors. In fact, since 2010, six poison centers have had to close their doors because of funding reductions and funding cuts. Federal funding makes up only thirteen percent of overall poison center funding across the United States, and this source of funds has decreased 36 percent since 2011. Further budget cuts at the state level have made it even more difficult for poison centers to continue to provide life-saving services. However, it takes just $0.43 a year per U.S. resident to fund the nation's entire poison control system. Additionally, every dollar invested in the poison center system saves an estimated $13.39 in unnecessary health-care costs, totaling more than $1.8 billion saved in medical costs and lost productivity each year.
On #GivingTuesday, AAPCC encourages the public to visit http://www.aapcc.org/about/poison-center-donations/giving-tuesday/ to find out how to donate to local poison centers.
For more information, the media may contact Angela Gonzales, AAPCC Associate Manager, Communications and Outreach, at 703-894-1865 or gonzales(at)aapcc(dot)org.
AAPCC supports the nation's 55 poison center members in their efforts to treat and prevent drug, consumer product, animal, environmental, food, and other poisoning. Members staff the Poison Help hotline at 1-800-222-1222 that provides free, confidential, expert medical advice 24 hours a day, seven days a week, 365 days a year from toxicology specialists, including nurses, pharmacists, physicians and poison information providers. In addition, AAPCC maintains the only poison information and surveillance database in the United States, providing real-time monitoring of unusual poisoning patterns, chemical exposures, and other emerging public health hazards. AAPCC partners with federal agencies such as HRSA, CDC, FDA and EPA, as well as private industry. Be prepared for a poisoning emergency and program the Poison Help phone number into your mobile telephone today – 1 (800) 222-1222.
To learn more, visit http://www.aapcc.org, like us on Facebook, and follow us on Twitter (@AAPCC).