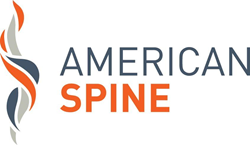 At American Spine, we want to truly be the least invasive in fixing patients with back and neck pain
Frederick, MD (PRWEB) November 21, 2015
American Spine in Frederick, Maryland has completed the first endoscopic lamino-foraminoplasty (LEID) with decompression of the nerve root, using the iO-Flex system by Amendia, completely eliminating the patient's long-term back and leg pain.
"While we have been doing endoscopic and laser spine procedures for quite some time now," says Dr. Sandeep Sherlekar, "this is another great technique for patients which causes minimal disruption to the spinal muscles and a faster recovery."
The patient, a 61- year old male, originally came to American Spine with a long-standing history of lower back and left lower leg pain. The patient's leg pain got significantly worse over a six month period, with the patient experiencing extreme weakness and a tendency for his left leg to give out.
Upon examination, American Spine surgeon, Dr. Said Osman found weakness of the muscles supported by the left sciatic nerve. An MRI of the lumbar spine revealed massive disc herniation, with a fragment of the disc which had migrated upward. Severe arthritis of the facet joints at L5-S1 level of lumbar spine were also highly problematic. The disc and associated levels of disease were graded based on specifically developed American Spine anatomic classifications.
Given that the free fragment of the herniated disc had migrated upward, it was felt that a direct endoscopic approach to the herniated fragment was the best strategy. Because of the pinching of the nerves where they exit the spinal column on the left side, it was also felt that additional reduction of pressure was necessary.
At the time surgery, through a half an inch incision, the fragment was removed and transforaminal access was able to be established. After visualizing the exiting and traversing nerve roots, the Amendia Endoflex system was passed from the spinal canal into the foramen and the laminoplasty and foraminoplasty was completed by gently shaving the facet joint, creating more room for the nerve root, reducing the pressure and pinched feeling.
There was marked improvement of the nerve function during and after the surgery, based on neuromonitoring, and the motor function was markedly improved on immediate post-operative examination. American Spine was able to discharge the patient 3 hours following the procedure, one of the major benefits of this unique new surgical technique.
Dr. Atif Malik believes that endoscopic surgical LEID technique is a game changer in that it is based on specific anatomic classifications the team has developed.
"At American Spine, we want to truly be the least invasive in fixing patients with back and neck pain." Dr. Malik says.
American Spine Center is currently accepting referrals and new patients for both surgical and pain management patients. To schedule an appointment at any of our offices, call #240.629.3939 or visit our website at http://www.americanspinemd.com for more information.
Or for personal attention, please contact Laurie Pantezzi of American Spine, 301.471.4795 or laurie(at)americanspinemd(dot)com.