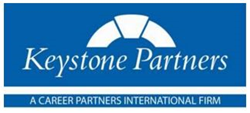 It's rewarding to know that our commitment to creating a strong, engaging and meaningful company culture is successful and that our employees truly enjoy coming to work each day.
Boston, Massachusetts (PRWEB) November 20, 2015
Keystone Partners has been named one of the Top Places to Work in Massachusetts in the eighth annual employee-based survey project from The Boston Globe. The Top Places to Work 2015 issue was published online at BostonGlobe.com/topplaces on the night of November 12 and in The Boston Globe Magazine on November 15.
Top Places to Work recognizes the most admired workplaces in the state voted on by the people who know them the best—the employees. The survey measures employee opinions about their company's direction, execution, connection, management, work, pay and benefits, and engagement. The employers are placed into one of four groups: small, with 50 to 99 employees; medium, with 100 to 249 workers; large, with 250 to 999; and largest, with 1,000 or more.
Keystone Partners was ranked number seven in the "small" group, under the category of professional services.
Keystone Partners, which is comprised of Camden Consulting Group,Essex Partners and Keystone Associates, was also named a Top Place to Work by the Boston Globe in 2014 and 2012. This year, the Company moved up in rank to 7 from 19 in 2014.
"We are honored to be named '2015 Top Places to Work,'" said Ralph Roberto, President of Keystone Partners, a Career Partners International cofounding firm. "It's an even greater honor because it comes from our own staff. It's rewarding to know that our commitment to creating a strong, engaging and meaningful company culture is successful and that our employees truly enjoy coming to work each day. We are committed to continually improving so we can continue to retain our most valuable asset, our talent."
"The success of a company is not only measured by its revenue and profits, but also by the loyalty and satisfaction of its employees," said Katie Johnston, Boston Globe workplace reporter and Top Places to Work editor. "The winning companies have developed innovative ways to engage and motivate their workers, which often serves as a key factor in innovation and leads to better professional performance."
The rankings in the Top Places to Work are based on confidential survey information collected by WorkplaceDynamics, an independent company specializing in employee engagement and retention, from nearly 77,000 individuals at 357 Massachusetts organizations. The winners share a few key traits, including offering progressive benefits, giving their employees a voice, and encouraging them to have some fun while they're at it.
Top Places to Work online extras include sortable rankings and photo galleries. All can be found at BostonGlobe.com/TopPlaces. Readers can follow the news on Twitter at #workboston.
About Keystone Partners
For more than 25 years, Keystone has worked with organizations in New England and around the world to efficiently and effectively address their career management and development needs. During this time, we have seen our customers through upturns and downward cycles in the economy and business environment. Throughout the years, we have remained focused on our goal of being New England's leading career management company – one with the local expertise to provide our customers with timely solutions to issues impacting their organizations and workforces.
About Career Partners International
Founded in 1987, Career Partners International is one of the largest talent management consultancies in the world. From more than 270 offices in 47 countries, consultants of Career Partners International provide talent management, executive coaching, career management, and career transition services to clients worldwide.
About Boston Globe Media Partners LLC
Boston Globe Media Partners, LLC provides news and information, entertainment, opinion, and analysis through its multimedia properties. BGMP includes The Boston Globe, BostonGlobe.com, Boston.com, Cruxnow.com, BetaBoston.com and Globe Direct.