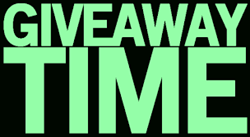 "A recent giveaway saw over one thousand sign up for a chance to win one of ten copies. That is a lot of potential readers." AMI Director Ellen Green
(PRWEB) November 23, 2015
Black Friday sales and the hunt for a deal dominate the marketplace this time of year, leading book marketing experts AMI to advise authors: "If you can't beat 'em, join 'em." Launching a giveaway on a site such as Goodreads or Amazon will get the attention of potential readers and give books the exposure they otherwise might not get in such a crowded field.
"The upside of self-publishing is that anyone can publish a book," says AMI Director Ellen Green. "The downside of self-publishing is also that anyone can publish a book, meaning that thousands upon thousands of titles in every imaginable genre are released in a nonstop torrent," she adds.
Getting a book to stand out is difficult; reviews and awards add distinction but offering free copies is an almost counter intuitive and yet effective strategy. "People like to win something, to get something for free," says Ms. Green. "It is just human nature. A recent giveaway saw over one thousand sign up for a chance to win one of ten copies. That is a lot of potential readers."
Giveaways are easily set up and managed; most authors can simply do it on their own. For those who need help, AMI is standing by to assist.
For more info and more marketing ideas, contact support(at)authormarketindieas(dot)com.