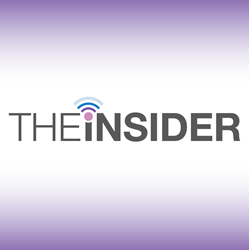 We want to celebrate all stages of life, including death.
Bend, OR (PRWEB) November 19, 2015
The Hospice Insider, a leader in hospice, palliative care and end-of-life news and information, has announced the launch of a new website http://www.thehospiceinsider.com. The website offers quick and easy access to essential information for patients, family, caregivers and the hospice care team. It also offers a comprehensive understanding of the company's innovative voice in the industry. The website is wide-ranging in it's coverage of topics. The Hospice Insider's long-term vision is a world that celebrates and embraces birth, life and death with love, compassion and understanding.
The Hospice Insider provides quick and intuitive access to its customers along with relevant news, information and resources. The website has a clean uncluttered design, improved functionality and enhanced rich content focused on the company's mission to provide the most comprehensive media site dedicated to death and dying. According to Autumn Spence, Editor-in-Chief, "It's all about living. Often people think of eternal sorrow and sadness, once introduced to Hospice and Palliative Care they often see something very different. We often live our most rich lives when confronted with our own mortality or the death of a loved one. We want to celebrate all stages of life, including death." Spence is working with leaders in technology, design, news and information to provide a useful and innovative site for people of all ages. Spence states "We are excited about our new enhancements and the robust information it provides our readers. The layout and content will insure a superior and informative user-friendly experience for all our visitors. Development and creation of these new concepts has taken nearly a year to complete and we feel it will help guide many through a very difficult time in their lives. Whether dealing with a chronic illness, life threatening disease or the loss of a loved one, we want to be the place to land". The website went live on October 10th, 2015 to celebrate World Hospice and Palliative Care Day. They new enhancements correspond with celebrating National Hospice & Palliative Care Month in the United States.
Simplified site navigation and enhanced search capabilities make it quick and easy for the visitor to find the appropriate page or post for their situation. With categories such as, Patients, Caregivers, Hospice Care Team, Living Well, Business, Technology and Career's illustrates the comprehensiveness of the site. The Hospice Insider's website is being updated on a regular basis with news, business activities, job announcements and additional information. Visitors are encouraged to explore the website and sign up for direct email from the company at http://www.thehospiceinsider.com/contact-us. Spence states, "The site has additional functionalities planned for the future and exciting new content being added daily." Spence continues with a direct plea to visitors "Please give us your feedback, we would love to hear from you."
About The Hospice Insider:
Headquartered in Bend, Oregon, The Hospice Insider is a complete news, information and resources site. The Hospice Insider is a worldwide media corporation focusing on hospice, palliative care and end-of-life issues. Those issues included grief, loss, healing and gratitude. #HospiceFan #HospiceIsAboutLiving