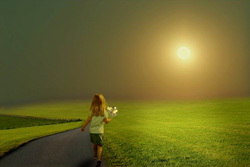 2015: Time for global action for people and planet
(PRWEB) November 23, 2015
Carnegie Council for Ethics in International Affairs announces its seventh annual International Essay Contest, open to teachers and students anywhere in the world.
This year, the challenge is to write about one of three selected Sustainable Development Goals. The SDGs will replace the Millennium Development Goals when they expire at the end of 2015.
ESSAY TOPIC: Focusing on ONE of the following SDGs, propose specific measures for a specific country (or region or city) to reach the goal's objectives in the next 15 years.
Achieve gender equality and empower all women and girls; OR
Take urgent action to combat climate change and its impacts; OR
Make cities and human settlements inclusive, safe, resilient, and sustainable
CONTEST REQUIREMENTS:
Op-ed style (not academic, footnoted papers). 1,000 to 1,500 words. Word document, or email. English language entries only. One entry per person.
This competition is open to teachers and students of all nationalities. All teachers, at whatever level, are eligible. All students, from high school students through graduate students, are eligible. Non-students are automatically disqualified. Collaborative essays between students and teachers are welcome. Previous winners and honorable mentions are not eligible.
COMPETITION DEADLINE: January 5, 2016
HOW TO ENTER:
Please email entries to carnegiecontest2015(at)cceia(dot)org. Please include full name, full address, email, age, name of school, teacher or student, and if a student, what level (high school, undergraduate, graduate level). For more information, go to http://www.carnegiecouncil.org/news/announcements/372.
PRIZES:
1st prize: $250 Amazon Gift Certificate
2nd prize: $150 Amazon Gift Certificate
3rd prize: $75 Amazon Gift Certificate
ABOUT CARNEGIE COUNCIL
Founded by Andrew Carnegie in 1914 and based in New York City, Carnegie Council for Ethics in International Affairs is an educational, nonprofit, nonpartisan organization that produces lectures, publications, and multimedia materials on the ethical challenges of living in a globalized world. For more information, go to http://www.carnegiecouncil.org.