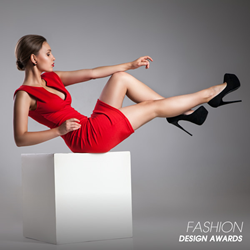 Como, Italy (PRWEB) November 21, 2015
The 6th Annual International Fashion & Travel Accessories Design Awards organized by A' Design Award & Competition is now accepting nominations from innovative fashion designers and travel accessories producers in several categories including designer handbags, belts, luggage, eyewear, travel gear and wearable art.
Fashion labels, emerging designers, and industry professionals worldwide have a chance to define the next trends in fashion and travel accessories design by taking part in 2016 International Fashion & Travel Accessories Design Award. This year competition invites fashion designers and design labels to submit their most fashionable, contemporary, innovative and creative designs and travel accessories. The A' Fashion & Travel Accessories Design Award especially welcomes fashion products such as handbags, luggage designs, wallets, suitcases and backpacks. However entries of jewelry designs, garments, clothing, eyewear and footwear could also be nominated under the different categories.
The winners of the A' Fashion and Travel Accessories Design competition will be carefully selected by a 70-person jury panel of world renowned professionals, entrepreneurs and press members. The best fashion accessories and travel gear will be voted on criteria such as aesthetic qualities, functionality, emotional aspects of the product, contemporary look, innovative approach, usage of modern technologies and choice of materials. The International Fashion & Travel Accessories Design Awards provides an opportunity for international fashion designers, fashion design houses and brands to push forward their products by offering a platform to launch and advertise their best designs.
Laureates will be given the A' Design Prize which includes high-tech 3D printed trophy, excellence certificate, online gallery, winning designs Exhibition, Gala Night invitation and yearbook publication in addition to the exclusive promotion and marketing package. The PR Package provided to award winners includes translation to 20+ languages and communication to thousands of international design publications as well as a unique press release preparation and distribution for each winner.
Entries shall be made online at http://www.adesignaward.com before February 28, 2016 with results announcement on April 15, 2016.
About the A' Fashion and Travel Accessories Design Awards
The International Fashion and Travel Accessories Design Awards are annually organized to create incentive for fashion designers to come up with fashionable designs and contemporary travel accessories. The A' Fashion and Travel Accessories Design Awards ultimate aim it to promote the best emerging designers as well as established fashion labels to an international audience of fashion design oriented public. Learn more about the accolades at http://www.whatisadesignaward.com