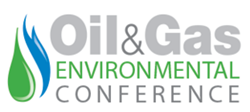 (PRWEB) November 20, 2015
ERA Environmental Management Solutions is a major contributor to this year's Oil & Gas Environmental Conference taking place in Dallas, Texas. ERA has been chosen to lead three educational sessions designed to help Oil & Gas facilities improve their environmental compliance reporting and management.
The conference, taking place from December 1st and 2nd in The Fairmont Dallas, is a forum for industry professionals to learn about new regulatory changes and exchange new ideas which will shape the future of the Oil & Gas industry.
ERA specialists will be presenting sessions on both days:

"World-Class EH&S Data Management and Planning: A Material and Facility Modeling Methodology", Tuesday Dec. 1, 2:15 - 3:00 PM in the Far East Room.
"Tank Emission Tracking Tools: A Comparative Analysis", Tuesday Dec. 2, 3:15 – 4:00 PM in the Gold Room.
"Planning for Success: How to Build a Compliance System for Your EHS", Wednesday, December 2, 2015, 10:30 – 11:15 AM in the Far East Room.
Industry professionals looking for personalized advice on their compliance operations can book a free one-on-one consultation with an ERA professional. Interested professionals are encouraged to reserve a time slot in advance, as availability is limited. Reservations can be made here: http://hubs.ly/H01qdWd0.
Consultations will be held at Booth 6 of the Exhibitor's hall. ERA invites everyone to stop by and learn more about Oil & Gas compliance.
About ERA Environmental Management Solutions:
ERA is a leader in the environmental management software development for the petrochemical industry. ERA is celebrating a milestone 20 years of working in the industry, boasting clients like DuPont, Martin Resource Management, AkzoNobel, Sherwin Williams, Nalco, and many others. ERA provides all the tools your business needs to stay on top of tank emissions, compliance and reporting, health & safety, and waste tracking. Learn more are http://www.era-ehs.com