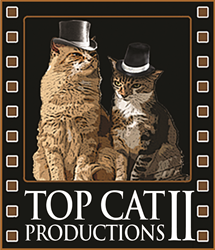 Today, art is still a unifying force that can bring about change.
Savannah, Georgia (PRWEB) November 24, 2015
Savannah has been selected by Top Cat II Productions, LLC, for the location of a major feature film, The Unknowns – Talent is Color Blind. It depicts a stunning true story dating back to the 1950's and 60's about 26 African Americans who shared a special talent they used to rise above extreme poverty and racism in a special way – through art. And, because of their alliance, they encountered drama, violence, murder, rejection – and later—exceptional triumph. Talent confirmed and in negotiations include: Sam Rockwell, Whoopi Goldberg, Bill Duke (Director), Khandi Alexander, and Keith Stanfield. Screenplay by Gregory Marquette. Ferne Cassel is Casting Director. Production is set to begin within weeks, thanks to coordination from the Georgia Department of Economic Development and the Savannah Film Commission.
"Savannah is excited at the opportunity to host this incredible story. Savannah's unique combination of locations, crew and available resources will surely contribute to the success of this project and it in turn will be a great boon for our local economy," said William P. Hammargren, Film Services Department, City of Savannah.
According to Michelle Hillery, President of Film Florida, "This project demonstrates another example of a production business choosing to film scenes that are set in Florida in one of our neighboring states. In the absence of a state supported financial program, Florida will continue to lose hundreds of jobs and millions of dollars in local spending. If a new Film, Television, and Digital Media Industry program is not funded this year, a once thriving business that has been cultivated in Florida for more than 100 years will severely deteriorate as we watch a quick exodus of high-paying jobs and companies move to other competing states."
The Florida east coast town of Fort Pierce, which will be totally depicted in Savannah, is the setting for the feature film about Florida's legendary black artists The Highwaymen. The story of self-taught landscape artists who ushered in a new age of art during the racially turbulent 1950's and 60's is captured in The Unknowns – Talent is Color Blind.
Their story is even more relevant today as young black men and women struggle in towns with names like Ferguson and on college campuses like the University of Missouri. The Highwaymen's struggle to overcome white on black violence and racism through art is reflected in real time race relations today.
"The Unknowns is a powerful story that is still being played out today all over America," said film producer, Walter T. Shaw, Top Cat II Productions, LLC. "In essence Florida's Highwaymen began a journey that many blacks in America continue today. A journey where the road is more crowded but the destination remains in the distance. The white hoods and sheets may be in the closet today but prejudice is still here. Their paintings are vibrant and colorful, what they went through is a part of our dark past that, although hidden, remains today. Today, art is still a unifying force that can bring about change".
The Unknowns tells the emotional story of The Highwaymen, also referred to as the Florida Highwaymen, a group of 26 African American landscape artists. With tutoring and emotional support from acclaimed white artist A.E. "Bean" Backus and his companion-friend and author Zora Neal Hurston (themselves the focus of racist scorn and anger), the eager students became self-taught and self-mentoring among themselves. Together, they created a body of work of over 200,000 paintings, using "fast painting" techniques. They painted colorful Florida landscapes and made a living selling them door-to-door to businesses and individuals throughout Florida from the mid-1950s through the 1980s. Some of the Highwaymen continue to paint today. While their artwork is renowned throughout Florida and their paintings even hang in the White House, they, because they are black, remain the unknowns throughout most of America.
"The story of Florida's Highwaymen should be a film to rally those who oppose discrimination and racism to bring about more change and equality through art. Their paintings should hang in every home or business in America as a visual rallying point. Because, even today, our attempt to produce a feature film in Fort Pierce, Florida about the Highwaymen was met with constant obstacles and an intransigent local government that was willing to accept the free publicity created about the city in the film but unwilling to support its production. If you ask me 'Does prejudice still exist today, the answer is yes," added Shaw.
Shaw's production company plans to produce the $8 million dollar film in Savannah and hire an estimated 600 Georgia residents as extras plus an additional 100 cast and crew.
"As we have found out firsthand in Fort Pierce, the Highwaymen's story is not unlike what today's black youth face in overcoming prejudice. It's a story that is every bit relative to today's culture as it was to those who lived during that era some sixty years ago in Fort Pierce, Florida. It's a great loss that the film could not be completed where Florida's Highwaymen lived, painted and died to make their art so beautiful to see and so powerful for change. They began a journey for equality that continues today. Moving the film to Savannah proves there are miles yet to be travelled before the journey to racial equality is complete," concluded Shaw.
About Top Cat II Productions LLC
Top Cat II Productions, LLC is an award-winning film production company based in Fort Lauderdale, Florida. The company works with top talent in all areas of production throughout the United States and abroad to produce films highly acclaimed for their attention to detail and exceptional production qualities.