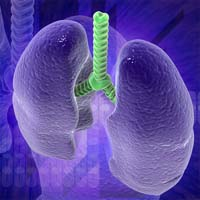 This phase II study met the predefined primary endpoints, but its risk/benefit ratio was not satisfactory
Raleigh, NC (PRWEB) November 23, 2015
Japanese researchers say not enough mesothelioma patients saw improved survival in their new study of trimodal mesothelioma treatment. Surviving Mesothelioma has posted the details on its website. Click here to read the full story.
Cancer researchers from Hyogo College of Medicine, Hiroshima University, Yokohama City University, Kinki University and Nagoya University conducted a study including 42 pleural mesothelioma patients.
The patients had chemotherapy to shrink their mesothelioma tumors, followed by radical EPP surgery to remove them. Radiation was the final part of the three-part treatment. Unfortunately, the research team concluded in the International Journal of Clinical Oncology that not enough patients were helped by the combination.
"This phase II study met the predefined primary endpoints, but its risk/benefit ratio was not satisfactory," writes researcher Seiki Hasegawa of the Hyogo College of Medicine.
"Most mesothelioma patients will undergo some combination of treatments. As this study indicates, the jury is still very much out on exactly what combination is most effective in terms of mesothelioma survival," says Alex Strauss, Managing Editor of Surviving Mesothelioma.
To read the details of the new trimodal mesothelioma treatment study, see Trimodal Mesothelioma Treatment May Not Be Worth the Risk, now available on the Surviving Mesothelioma website.
Hasegawa, S, "Trimodality strategy for treating malignant pleural mesothelioma: results of a feasibility study of induction pemetrexed plus cisplatin followed by extrapleural pneumonectomy and postoperative hemithoracic radiation (Japan Mesothelioma Interest Group 0601 Trial)", November 17, 2015, International Journal of Clinical Oncology, Epub ahead of print, http://link.springer.com/article/10.1007/s10147-015-0925-1/fulltext.html
For nearly ten years, Surviving Mesothelioma has brought readers the most important and ground-breaking news on the causes, diagnosis and treatment of mesothelioma. All Surviving Mesothelioma news is gathered and reported directly from the peer-reviewed medical literature. Written for patients and their loved ones, Surviving Mesothelioma news helps families make more informed decisions.