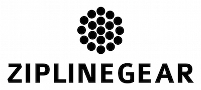 We're offering discounts, credits and gifts to on-line holiday shoppers
Grants Pass, OR (PRWEB) November 22, 2015
ZIP LINE GEAR™, an Oregon-based manufacturer and distributor of premium outdoor recreation equipment, today announced special, new "Black Friday" and "Cyber Monday" discounts for holiday shoppers. The firm also announced extended call-center hours, extending service from eight-hours to fifteen-hours on Friday, November 27th, and Monday, November 30th, and thirteen-hours during the rest of the holiday season, ending on December 22nd.
"This year, we're gearing-up for a massive holiday season effort," said Alex Poythress, director of marketing. "We expect adventure-oriented outdoor gear to top a lot of consumer's lists, and our team is ready to answer questions and help our customers select the perfect zip line and accessories. To sweeten the pot, we're offering discounts, credits and gifts to on-line holiday shoppers."
The firm's Christmas Holiday Promotion, scheduled to run from November 27th through midnight November 30th, includes:

A 10 percent discount on select accessories
A $25 Zip Line Gear credit with any Sleadd™ Kit purchase
$10 off Basic Tool Kit with any Douglas Zip Line Kit
$20 off Standard Tool Kit with any Douglas Kit
Free shipping on all telephone orders over $300, from 11am to 2pm PDT.
The following discounts will also begin on Friday, November 27th, but will continue through December 22nd:
$50 off Ultimate Installation Kit with any Douglas Kit purchase
Every Zip Line Gear purchaser will receive a free Zip Line Gear t-shirt ($20 value)
Designed for backyard as well as commercial installations, the company's zip line products feature advanced safety features but are simple to use in any recreational application. And now, popular products are available at a significant discount for a limited time. All products are covered by the company's one year, 100% satisfaction guarantee, so purchasers can buy with confidence.
About Sleaddventures, LLC
Based in Grants Pass, Oregon, Sleaddventures, LLC does business as Zip Line Gear. The company sells backyard zip line kits as well as commercial equipment for adventure parks and zip line tours. Zip Line Gear was founded in 2007 by Nathan Sleadd and is the world's highest grossing retailer of residential zip line equipment.
For more information about Zip Line Gear, visit:
http://www.ziplinegear.com
https://www.facebook.com/ziplinegear
https://twitter.com/ziplinegear
https://www.pinterest.com/ziplinegear/