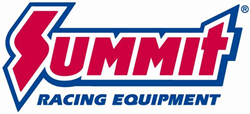 Tallmadge, OH (PRWEB) December 09, 2015
With tubing and hardware designed for a vehicle-specific fit,MBRP's Installer Series Exhaust Systems make the installation go smoothly. The all-in-one convenience of the Installer Kits also eliminates a lot of headaches and shop time.
These systems are also a great starting point for a one-off exhaust system for an engine swap, saving a lot of custom fabrication. The folks on PowerNation TV's Truck Tech thought so too, using one for their Duramax-swapped 1987 Chevy truck dubbed project "NighTrain." Watch the full episode.
MBRP Installer Series Exhaust Systems deliver a noticeable performance improvement, along with an aggressive exhaust tone. The kits feature heavy-duty, 16-gauge steel tubing with an aluminized coating for excellent corrosion resistance, and MBRP gives each weld seam an extra layer of coating. The kits include hardware, fasteners, clamps, and precision-bent tubing. MBRP also tosses in finished exhaust tips for a nice dash of style.
Summit Racing offers MBRP Installer Series Exhaust Systems for almost 200 vehicles, including these popular truck/SUV applications:

2003-15 Chevy/GMC Silverado/Sierra
• 2004-15 Ford F-150

2003-15 Dodge/Ram 1500
1997-2015 Jeep Wrangler
Depending on the vehicle, Installer Series systems have a single- or dual-pipe setup. They're either cat-back, axle-back, or turbo-back systems; please check local emissions laws before installing.
Summit Racing Equipment
http://www.SummitRacing.com
1-800-230-3030