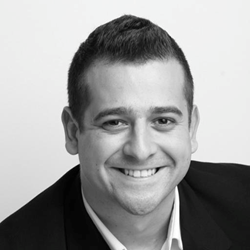 If you're an IT Pro, come spend a full 4 hours to understand the changes in detail, or just come for the 75 minute session on Monday to see what SharePoint 2016 is all about!
Chicago, IL (PRWEB) November 25, 2015
Vlad Catrinescu, an invited speaker of SharePoint Fest Chicago, will present a workshop and two sessions at this annual technology conference which will take place at McCormick Place South in Chicago, Illinois December 8-10, 2015.
Attend SharePoint Fest Chicago where attendees will be able to attend workshops and seminars – taught by Microsoft Certified Trainers, Microsoft engineers, and Microsoft MCM's and MVPs – covering Enterprise Content Management, Implementation/Administration, Business Value, Search, Business Intelligence, Office 365 and SharePoint Development. Attendees will be able to choose one complete learning track or mix and match based on what content best meets their current needs.
Vlad Catrinescu's workshop:
8:30 am Tuesday - SharePoint 2016 for IT Professionals
Learn everything that is new in SharePoint Server 2016! In this course attendees will look at all the new features and changes in SharePoint Server 2016 especially those who affect SharePoint Administrators. In this demo heavy workshop attendees will cover the following topics:

SMTP Connection Encryption
Roles & Services
MinRole
Depreciated Features (Excel Services, FIM)
User Profile + Microsoft Identity Manager / AD Import
Cloud Search Service Application
New Boundaries
Zero Downtime Patching
Level: ALL
Vlad Catrinescu's sessions:
9:40 am Wednesday - What's new in SharePoint 2016
Learn everything that is new in SharePoint Server 2016! In this Session attendees will look at all the new features and changes in SharePoint Server 2016 for end users as well as for IT Professionals.
10:00 am Thursday - Three Must-Have SharePoint Workflows with SharePoint Designer
Process automation is one of the most wanted benefits that SharePoint offers. In this session attnedees will look at three must have workflows for SharePoint by using SharePoint Designer as well as a lot of useful tips and tricks that can be used in any SharePoint 2010 & SharePoint 2013 workflows.
About Vlad Catrinescu
Vlad is a SharePoint Consultant with more than 5 years in IT specializing in analyzing and deploying your perfect SharePoint Infrastructure. He also specializes in designing and implementing High Availability and Disaster Recovery SharePoint solutions as well as hybrid scenarios between SharePoint and Office365 and deployment automation using Microsoft TFS. Vlad is a Microsoft Most Valuable Professional (MVP) in SharePoint since 2013 and is known in the community for his technical abilities and for founding the biggest and most active SharePoint Community that attendees can find at http://www.SharePoint-Community.net. Vlad also has his own blog at http://www.absolute-sharepoint.com and he often shares his knowledge by speaking at local conferences and community events.