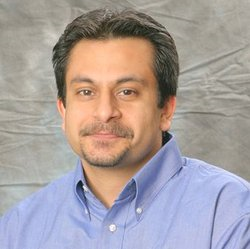 SharePoint Fest is a very unique conference. I really enjoy and appreciate the local focus with a much larger impact that this conference has at every location
Chicago, Illinois (PRWEB) November 26, 2015
Asif Rehmani, a SharePoint Server MVP and MCT and invited speaker of SharePoint Fest Chicago, will present two sessions at the annual technology conference December 8-10, 2015 at McCormick Place South in Chicago, Illinois.
At SharePoint Fest Chicago, there will be sessions created for SharePoint administrators, software developers, business analysts, information architects, and knowledge workers, which will ensure that attendees walk away with as much knowledge as they desire to truly leverage SharePoint in their current environment.
Asif Rehmani's sessions:
1:30 pm Wednesday - Power User tools of the SharePoint trade
SharePoint already has all the building blocks attendees need to create amazing solutions. What they need to know is: which tool should they use for what? Once they know that, they're all set! Come to this session and talk through these choices.
11:20 am Thursday - Create powerful no-code SharePoint Designer 2013 Workflows in Office 365 and on-premises
SharePoint Designer 2013 lets users design powerful, multi-step workflows from scratch using stages, loops, conditions, actions and more. Users can even create their workflows graphically using Visio 2013 components built directly within the SharePoint Designer 2013 environment. This session will explore the exciting opportunities to automate users' business processes with SharePoint 2013 Workflows without using a single line of code!
About Asif Rehmani
Asif has been training, consulting, writing and speaking on SharePoint technologies since 2002. He is a SharePoint Server MVP and MCT. Asif is the Founder and CEO of VisualSP (formerly known as SharePoint-Videos) which provides 100s of SharePoint video tutorials and is the home of VisualSP Help System : the in-context, on-demand Help for SharePoint users. Asif also provides in-person and online SharePoint training publicly and in private workshops through Critical Path Training (http://www.criticalpathtraining.com).
Asif has been a SharePoint speaker at numerous conferences around the world (USA, Germany, Amsterdam, Den Haag, New Zealand etc) including Microsoft's TechEd, SharePoint Conference, SPTechCon, SharePoint Connections, SharePoint Fest, Best Practices Conference, SharePoint Saturdays, SharePoint Roadshows and more. Asif is also the co-founder of the Chicago SharePoint User Group and the author of the book "SharePoint 2013 - First Look for Power Users". He is also the co-author of the books "Professional SharePoint Designer 2007", "Beginning SharePoint Designer 2010" and "Real World SharePoint 2010" by Wrox publications.