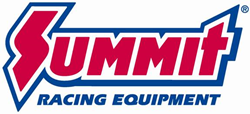 Tallmadge, OH (PRWEB) December 17, 2015
Don't panic and fill those stockings with toothbrushes and tube socks on December 24—Summit Racing has plenty of goodies that are perfect last-minute gifts:
VonZipper Sunglasses
Handcrafted in Italy, they feature high-quality nylon frames with stainless steel hinges, impact-resistant polycarbonate lenses and 100% protection from UV rays. Choose from 13 styles like the '70s retro Stache, the classic Fulton and Elmore, the fashionista Trudie for the ladies, and the cool yet slightly sinister Clutch. Some VonZipper sunglasses are available with a choice of frame colors and gray, bronze, or vintage gray tints.
SA Design Car Books
Summit Racing offers 91 SA Design how-to and reference books. Here are three favorites:

Steve Magnante's 1,001 Muscle Car Facts is 416 pages packed with facts and tidbits about our favorite 1960s and 1970s musclecars from one of the foremost authorities on the subject
• Lost Drag Strips: Ghosts of Quarter Miles Past by Tommy Lee Byrd is like a ghost story for drag racers. It takes a journey to the remains of tracks that were abandoned to time or turned into strip malls and condos

In Rat Rods: Rodding's Imperfect Stepchildren, Author Scotty Gosson chronicles the rise of the rat rod movement in all its rusty, throwback glory
T-Shirts
Wrap them in a nice box, stuff them in a stocking, roll them in a wad and slap on a bow—T-shirts are always appreciated.. Choose from almost 400 different T-shirts:

Manufacturer shirts (including good old Summit Racing!)
Musclecar and hot rod shirts
GM, Ford, and Mopar-themed shirts
Shirts from Pro-Drag, Old Guys Rule, Genuine Hotrod Hardware, Snookies, Motor Cult, Factory Effex, and Lethal Angel
Summit Racing Gift Cards
Summit Racing Gift Cards are available in denominations from $25 to $500, a Gift Card can be used to purchase anything from Summit Racing Equipment, Genuine Hotrod Hardware, and PowerSports Place. They can be used online, by phone, mail, or in our Retail Stores. The card can be redeemed for the entire face value or just part of it. The unused balance remains in an account until more orders are placed.
Summit Racing makes it easy to get those last-minute gifts, too. Place an order by 10pm Eastern Time December 21 and it will be delivered by Ground Service in time for Christmas. For real procrastinators, order by 7 pm Eastern Time December 23 and get the order via Next-Day Air delivery.
Summit Racing Equipment
http://www.SummitRacing.com
1-800-230-3030