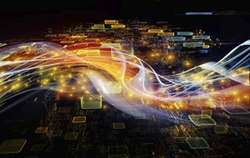 Boulder, Colo. (PRWEB) November 24, 2015
Enterprise Management Associates (EMA), a leading IT and data management research and consulting firm, today announced it will host a research webinar titled "Automating for Digital Transformation: Tools-driven DevOps and Continuous Software Delivery," featuring EMA research director, application management, Julie Craig.
Momentum continues to build for DevOps and Continuous Software Delivery, and the initial findings are confirming the links between accelerated software delivery and revenue growth, which was first revealed by the 2014 EMA research on these same topics.
During this webinar, Craig will provide answers to the following questions:

What are the revenue implications of DevOps and/or Continuous Delivery?
How are DevOps and Continuous Delivery contributing to digital transformation initiatives?
How can organizations build a foundation for Continuous Delivery, and what types of tools facilitate the process?
Which categories of enterprise management tools top IT "wish lists" for 2016?
The webinar is Tuesday, December 1 at 2:00 p.m. Eastern. Those who wish to attend can register at: http://research.enterprisemanagement.com/tools-driven-devOps-continuous-software-delivery-webinar-pr.html
About EMA
Founded in 1996, EMA is a leading industry analyst firm that specializes in providing deep insight across the full spectrum of IT and data management technologies. EMA analysts leverage a unique combination of practical experience, insight into industry best practices, and in-depth knowledge of current and planned vendor solutions to help clients achieve their goals. Learn more about EMA research, analysis, and consulting services for enterprise line of business users, IT professionals and IT vendors at http://www.enterprisemanagement.com or blogs.enterprisemanagement.com.