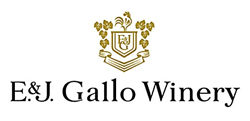 Modesto, CA (PRWEB) November 23, 2015
Taste of the NFL's Party with a Purpose event has become a "must-attend" for those attending the Super Bowl, with well-known chefs from each NFL city creating signature dishes paired with wines from Gallo's acclaimed fine wine portfolio. This year, guests will enjoy this once-in-a-lifetime opportunity to mingle with high-profile football greats, top chefs and celebrities during a night of food, wine, football and goodwill taking place at San Francisco's legendary Cow Palace.
"Our family and our winery are so honored to once again partner with Taste of the NFL on this worthy cause," said TNFL board member and third-generation winemaker Gina Gallo. "Families face hunger each and every day, and it's so imperative that we continue doing what we can to assist those in need."
In the months leading up to the star-studded event, Gallo's wine-by-the-glass program, now in its twelfth year, donates proceeds from the sale of select Gallo wines. Restaurant patrons across the country who enjoy a glass of wine from Gallo's Premium portfolio including Gallo Signature Series, William Hill Estate Winery, Louis M. Martini Winery and MacMurray Estate Vineyards during September, October and November are helping contribute much-needed funds to support America's hungry.
"Taste of the NFL is so fortunate to have such wonderful, long-term partners in Gina Gallo and the Gallo family, as we work together to provide families across the country with two essential things – food and hope," said Wayne Kostroski, Taste of the NFL Founder.
Tickets to Taste of the NFL can be purchased at http://www.tasteofthenfl.com. Individual tickets to the event are available for $700, and VIP experience packages are $10,000 and accommodate a party of 10 people.
For interviews with Winemaker Gina Gallo, please contact John Segale at (916) 600-1081.
For interviews with Taste of the NFL Founder Wayne Kostroski or any of the participating chefs or players, please contact Pamela Spiegel at (212) 691-2800.
# # #
About E. & J. Gallo Winery
Founded by brothers Ernest and Julio Gallo in 1933 in Modesto, California, E. & J. Gallo Winery is the world's largest family-owned winery and the acclaimed producer of award-winning wines and spirits featured in more than 90 countries around the globe. A pioneer in the art of grape growing, winemaking, sustainable practices, marketing and worldwide distribution, Gallo crafts and imports wines and spirits to suit a diverse range of tastes and occasions, from everyday offerings to boutique, luxury bottlings.
The Gallo portfolio is comprised of more than 80 unique brands, including Barefoot Cellars, Dark Horse, and Gallo Family Vineyards, as well as premium box wines The Naked Grape and Vin Vault. Premium offerings include Apothic, Carnivor, Columbia Winery, Ecco Domani, Edna Valley Vineyard, J Vineyards & Winery, Louis M. Martini, MacMurray Estate Vineyards, Mirassou, Souverain, Talbott Vineyards, and William Hill Estate, along with highly regarded imports, such as Alamos, Brancaia, La Marca, Las Rocas, Martín Códax, Whitehaven, and LUX Wines, importers of Allegrini and Pieropan. Gallo's spirits portfolio includes New Amsterdam Vodka and Gin and E&J Brandy.
About Taste of the NFL
Taste of the NFL (TNFL) is a 501(c)(3) dedicated to raising awareness and funds for hunger relief organizations in the 32 NFL cities and across the country. Proudly celebrating its 25th anniversary at Super Bowl 50, the organization conducts national and local fundraising events throughout the year, culminating in the annual Party with a Purpose on Super Bowl Eve. Since its inception, Taste of the NFL has raised more than $24 million, which has provided more than 192 million meals for Americans.
©2015, Ernest & Julio Gallo Winery, Modesto, CA. All rights reserved.