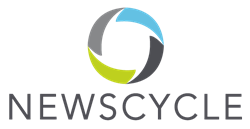 Bloomington, MN (PRWEB) December 01, 2015
Newscycle Solutions announces its user community groups, iConnectSolutions and Newscycle Advertising User Group (NAUG), will jointly hold the 2016 user group conference for customers in the Americas April 18th through the 20th near Newscycle's corporate headquarters in Bloomington, MN.
The theme for the 2016 user conference is "Charting the Course to Navigate the Future - Together for Tomorrow."
A welcome reception is scheduled for the evening of Sunday, April 17th, and the conference will conclude with optional product training sessions on Thursday and Friday, April 21st and 22nd.
"We extend an invitation for all Newscycle customers to join us at our annual conference," said Kerry Jones, iConnectSolutions user group president. "We are building a strong agenda and including extra product training. We will share ideas that work to maximize profits and generate new revenue. It's an opportunity to reconnect with other users and industry leaders to discuss how to meet the diverse needs of today and move forward together."
NAUG president Greg Walker adds, "There are many objectives of this year's user conference. Learning from our peers and exchanging information pertaining to the use of Newscycle systems is very important. We are a solid community and all going through similar struggles. We can learn from each other. We will focus on innovation and industry trends, sharing problem-solving and money-saving ideas, networking and building relationships."
Newscycle executives will present the company's roadmap, product development news and progress reports. The opening keynote address will be delivered by Newscycle CEO Preston McKenzie.
"The user conference is one of the highlights of the year for everyone at Newscycle Solutions," said Newscycle's vice president of marketing, Peter Marsh. "It is an excellent opportunity for us to interact with our customers, to share ideas and best practices, to provide updates on our products and services, and to truly understand the 'voice of the customer' as we map out our strategies and priorities for the year ahead."
In addition to the April user group meeting, Newscycle customer conferences in Asia-Pacific (APAC), Europe, the Middle East and Africa (EMEA) will be held later in 2016.
About Newscycle Solutions
Newscycle Solutions, which was formed by the combination of DTI, SAXOTECH, Atex AdBase and MediaSpan, delivers the most complete range of software solutions for the global news media industry, including news content management, advertising, circulation, audience, and analytics. Newscycle is a trusted technology partner serving more than 1,200 media companies with over 8,000 properties across more than 30 countries on six continents. The company is headquartered in Bloomington, MN and has U.S. offices in Florida, Michigan and Utah; with international offices in Australia, Canada, Denmark, Germany, Malaysia, Norway, Sweden, and the United Kingdom. For more information, go to: http://www.newscycle.com.
Media Contact:
Lisa Speth
Newscycle Solutions
Marketing Communications Manager
lisa.speth(at)newscycle(dot)com