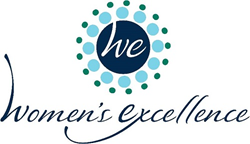 Birmingham, Lake Orion, Clarkston, Metamora, Michigan (PRWEB) November 21, 2015
"Dr. Zaidan has saved my life!! What I mean by this is, I have suffered since I was 14 yrs old with endometriosis, and chronic daily pain. I have had in total 34 surgeries for masses, and cysts caused by the disease, I had a hysterectomy when I was 26 and about a year after that I finally found a doctor that was caring, compassionate, understanding, and willing to help me.
You see, Dr. Zaidan is like no other doctor I have ever known (trust me I've had many) he cares and he listens, I'm never rushed out of the office he always sits with me for as long as I need him too!! He always makes me feel better, and since having him as my doctor I am finally pain free! With all the surgeries I have sustained in my life I have a serious problem with scar tissue. He takes the risk and never ever sends me away, he goes in and takes care of the issue with no questions, other doctors won't even touch me with my history. I love Dr. Z, he is my hero, and has given me my life back a hundred times over!! Thank you for always having my back!"

Testimonials can be shared at: http://www.womensexcellence.com/share.
Women's Excellence is the most comprehensive obstetric and gynecologic office in Michigan. They also specialize in menopause, weight control, bladder control, endometriosis, robotic surgery, pelvic floor physical therapy, and midwifery services. The knowledgeable, well-trained, compassionate physicians and healthcare providers of Women's Excellence are taking new patients and are conveniently located in four locations throughout southeastern Michigan, Birmingham, Lake Orion, Clarkston and Metamora. For more information, visit http://www.womensexcellence.com.