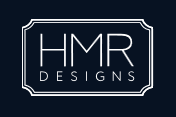 Chicago, IL (PRWEB) November 23, 2015
Representatives with HMR Designs announced that the company provided flowers and décor for the Academy for Urban School Leadership's (AUSL) 2nd annual benefit dinner on November 5, 2015. The event was held at the Ritz-Carlton Chicago.
Senior Event Designer Burt Rubenstein of HMR Designs has been working with AUSL for the last several years, and described this year's decor as "whimsical, school-oriented, but still very elegant."
AUSL is a non-profit organization in Chicago that empowers teachers to transform the educational experience of students in underperforming schools. In operation for 14 years, AUSL manages 32 public schools and over 18,000 students. More than 800 teachers have graduated from the AUSL Chicago Teacher Residency™.
HMR's design for this event worked with AUSL's theme of "Uplifting Chicago's Children". Oversized hot air balloons and large backdrops featuring replicas of the student's artwork played off colorful floral arrangements. The flowers were accented with apples and pinwheels, making for playful décor that gave a serious nod to the heights one can achieve through education.
HMR Design is a full-service firm that dramatically enhances Chicago area events with floral displays, lighting, fabric, furniture and décor, art and graphics. Unique statement pieces are crafted in HMR's 100,000 square foot production facility where everything from 3D sculptures to custom furniture is created. In house and freelance staff keep the creativity high on a daily basis and everyone, from reception to sales to design, is thoroughly invested in making each client's event a memorable one.
In addition to giving brides and grooms unforgettable décor, setting the themes for numerous galas and providing the perfect touch for corporate events, HMR Designs delights in working with community-focused organizations such as AUSL.
For more information about HMR Designs, please visit: hmrdesigns.com/capabilities/ and hmrdesigns.com/blog/
About HMR Designs
Located on Goose Island, clients visit our design team at our boutique-style sales offices, which are backed by a 100k sq foot production space. This location includes designated areas for all of our design and production capabilities, as well as a warehouse of custom furniture, props, and decor pieces, an expansive floral studio, and a sample studio for mock up events where we show it all off. With a core staff of nearly 55 and a diverse lineup of freelance artisans regularly in-house, HMR is always teeming with creative endeavors.
Contact Details:
Burt Rubenstein, Senior Event Designer
Phone: 773.782.0800 x317
Email: BurtR(at)hmrdesigns(dot)com
Fax: (773) 782-9998
1200 N North Branch Street
Chicago, IL 60642
Source: HMR Designs
###