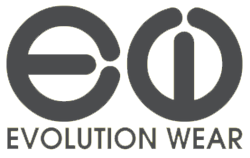 Los Angeles, CA (PRWEB) November 24, 2015
Evolution Wear, a progressive clothing line, today announced the release of Winter Solstice, its new line of jackets that have the ability to charge cellular phones through solar technology.
The Winter Solstice line comes with a 3.5 Watt flexible CIGS solar charger, a 4400 MAH battery pack, and the revolutionary Jacket|Backpack.
The general public obviously relies heavily on their smartphones when they're out and about. Everyday, we use these devices to perform crucial tasks, such as navigating the road, working as we travel, or making important phone calls. A dead cell phone is an all-too common problem, which can literally put someone in a precarious situation (or at the very least, be a huge inconvenience!). The Winter Solstice line was created as a fashionable solution to this problem: users can simply charge their phone by putting it in their pocket.
"Our goal was to create a functional piece of technology that users actually want to wear on its own," says co-creator, Saum Ghosh. "The look and feel of the jacket itself was as important to us as its tech features."
The Winter Solstice line was designed with weekend warriors in mind, using warm-breathable fabric that is ideal for outdoor activities. The backside of each jacket has a large pocket, with which to stow a laptop. For users with more to carry, the jacket can be converted into a backpack.
Their product commercial can be seen here : Evolution Wear 2015/16 Winter Solstice Collection.
Evolution Wear jackets are immediately available for pre-sale. For more information, please visit http://www.EvolutionWear.co, in addition pre orders will be taken through their KickStarter.
V