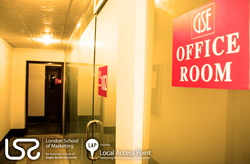 Global School of Excellence aims to be of the highest standard in the provision of education and has built a worthy reputation since its commencement.
Dhaka, Bangladesh (PRWEB UK) 24 November 2015
More than a year has passed since the initial inauguration of Global School of Excellence as a Local Access Point (LAP) for London School of Marketing LSM). Since then, the LAP has reached great heights and has helped over 20 students achieve their dreams by graduating with a British degree, awarded by the prestigious Anglia Ruskin University.
Global School of Excellence aims to be of the highest standard in the provision of education and has built a worthy reputation since its commencement. They are located in the heart of Dhaka and provides excellent campus facilities to students, along with rewarding social and cultural programs. This makes it a promising School for students to enrol for a British degree in Marketing or a Master's in Business Administration.
British higher education is world-class and highly acknowledged by employers across the globe. Furthermore, for students that come from countries where English is not the primary language, studying for a degree in English will help improve their proficiency and will be advantageous when aiming for an international career. But often, most students find it difficult to leave behind their loved ones and travel to the UK, not counting out the huge financial burden they have to bear for VISA, travel and living purposes.
By removing these boundaries to education, London School of Marketing gives students all over the world, a chance to gain a British degree at the comfort of their own homes. As a QAA approved institution, LSM offers accredited academic and professional courses through the concept of Blended Learning. Students receive the same study experience as they would have if they were in the UK, with the added advantages of affordability and flexibility.
Local Access Points such as GSE in Dhaka, are located in different regions such as India, Sri Lanka, Namibia, Turkey and Dubai. Together with a highly experienced team of lecturers based in London and an award-winning e-learning platform, international students receive dedicated one-to-one tutor support and free access to a wide range of study materials to guide them through the learning process. The courses offered are approved by industry leading professional bodies such as EduQual, Chartered Institute of Marketing and the Digital Marketing Institute.
For Anton Dominique, Chief Marketing Officer at London School of Marketing, the Dhaka LAP has proved a great success for the institution. He commented, ''we work with each LAP to mutually agree on achievable numbers to refer per intake. The advances in e-learning are fantastic but the learning of life skills is just as important as academic rigmarole.
This is why we feel the LAP design and development provides more than e-learning. It equips students with skills that are going to be of increasing value in the modern, competitive and increasingly border-less world of working. With advances in high speed internet and cloud computing, students from Bangladesh and Africa can collaborate on group projects and study together. This is a great achievement not only for London School of Marketing but for the team in Dhaka as well."
To find out more, please contact Global School of Excellence on +880 2819 2026/2025 or email dhaka@lseducationgroup.com
Visit their website http://www.londonschoolofmarketing.com/dhaka for more information.