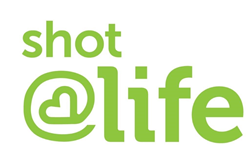 Polio anywhere is a threat everywhere so we must remain diligent in our efforts to combat this horribly disabling disease.
Washington, DC (PRWEB) November 23, 2015
The United Nations Foundation's Shot@Life campaign and MAM Baby announced today that all donations made to Shot@Life on #GivingTuesday, December 1, will be matched by MAM Baby up to $25,000.
#GivingTuesday, December 1, follows Black Friday and Cyber Monday and is a time for families, businesses and charities to come together to celebrate generosity and to give. On #GivingTuesday, the Shot@Life campaign will be rallying support for polio immunizations around the globe. Polio, a disease that once crippled hundreds of thousands of children each year, is now 99% eradicated and only remains endemic in two countries, Afghanistan and Pakistan. All gifts made to Shot@Life from #GivingTuesday through the end of 2015 will go to support ending polio globally.
"Polio anywhere is a threat everywhere so we must remain diligent in our efforts to combat this horribly disabling disease," said Devi Thomas, Director, Shot@Life campaign. "With support from MAM we hope to raise funding and awareness for polio so we can put an end to this disease for good."
It is the second year of MAM's participation in #GivingTuesday. Last year, MAM helped support Shot@Life's efforts to provide thousands of pneumonia vaccines to children in developing countries.
"For nearly 40 years, MAM has created products that promote the healthy development of babies," said Isaac Cohen, Vice President of Marketing at MAM. "Our partnership with Shot@Life will enable us to further support our mission and reach more children across the globe."
In addition to its $25,000 matching contribution, MAM has created a line of Shot@Life branded pacifiers that will go on sale beginning #GivingTuesday. 100 percent of the proceeds from the limited edition pacifier sales will benefit Shot@Life.
To learn more about the Shot@Life campaign or the matching gift offer for #GivingTuesday visit http://www.shotatlife.org and to purchase a limited edition Shot@Life pacifier visit http://www.shopmambaby.com/shot-at-life.
About Shot@Life
Shot@Life, a campaign of the United Nations Foundation, educates, connects and empowers individuals to help protect children in developing countries from vaccine-preventable diseases. A child dies every 20 seconds from a vaccine-preventable disease. By joining this movement you can help stop the clock. Go to ShotAtLife.org to learn more.
About MAM
MAM's mission is to combine the best in technological innovation, medically sound function and contemporary design to help give babies the best start in life. Founded in Vienna, Austria in 1976, today MAM is a global leader in the baby care category, selling approximately 50 million products every year in over 60 countries. MAM works closely with teams of engineers, medical experts and studio designers to develop pacifiers, bottles, teethers and toothbrushes of unmatched quality. All MAM products are 100% baby safe: BPA-free, PVC-free, lead-free and CPSIA-compliant.
About the United Nations Foundation
The United Nations Foundation, a public charity, was created in 1998 with entrepreneur and philanthropist Ted Turner's historic $1 billion gift to support UN causes and activities. The UN Foundation builds and implements public/private partnerships to address the world's most pressing problems, and works to broaden support for the UN through advocacy and public outreach. Through campaigns and partnerships, the organization connects people, ideas, and resources to help the UN solve global problems. The campaigns reduce child mortality, empower women and girls, create a new energy future, secure peace and human rights, and promote technology innovation to improve health outcomes. These solutions are helping the UN advance the eight global targets known as the Millennium Development Goals (MDGs). For more information, visit http://www.unfoundation.org.