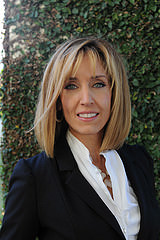 Online merchants with recurring billing are likely to face a growing number of declines over the coming months, so they need to be prepared take immediate action to protect their revenue.
Tampa Bay, FL (PRWEB) November 23, 2015
October 2015 marked the deadline for banks and brick-and-mortar retailers to adopt Europay MasterCard Visa (EMV) chip technology; those who are not compliant will be liable for fraud that occurs during point-of-sale (POS) transactions (1). Though Internet retailers do not face the requirement or expense of switching to chip-enabled POS terminals, Chargebacks911—a leading dispute mitigation and risk management firm—cautions that the transition to chip cards is creating unexpected consequences for eCommerce merchants using a subscription-based billing model, with mass card reissuance resulting in lost revenues.
This unanticipated side effect of the EMV transition recently made headlines when Netflix attributed its below-forecast U.S. third quarter revenue to "slightly higher-than-expected involuntary churn (inability to collect), which we believe was driven in part by the ongoing transition to chip-based credit and debit cards" (2). Involuntary churn occurs when merchants are unable to collect scheduled payments due to payment failure, communication problems or chargebacks, with declines on recurring transactions cited as the primary reason (3).
Monica Eaton-Cardone, co-founder and Chief Operating Officer of Chargebacks911, notes that while eCommerce merchants are aware the EMV transition is likely to drive more fraud online (2), many were unprepared for the current spike in involuntary churn due to consumers being issued chip cards with a new card number, security code and expiration date. Though some banks began issuing chip cards in 2014, a majority timed the transition to take place by the October 2015 deadline; estimates suggest that 70% of credit cards will contain chips by year end, rising to 98% within the next two years (1).
"Online merchants with recurring billing are likely to face a growing number of declines over the coming months, so they need to be prepared take immediate action to protect their revenue," advised Eaton-Cardone. She says the first essential step is to enroll in account updater services, such as Visa Account Updater (VAU), to obtain the correct billing information for reissued cards. Chargebacks911 offers VAU among its suite of services, as do many card processors.
However, since not all issuing banks provide the new card number or expiration date through account updaters, Eaton-Cardone also recommends proactively reaching out to customers. She suggests using customer communications—such as emails, shipping inserts or website pop-ups—to prompt users to update their billing information when they receive a new chip card.
For merchants who are already receiving "Do Not Honor" or "Invalid CC #" decline codes, Eaton-Cardon recommends phoning customers immediately to request their new card details. Those who delay too long may find consumers have adapted to the loss of service and opt not to renew it.
She also reminds businesses to ensure their merchant category code includes a recurrent flag for subscription transactions, since some banks will allow recurring transactions to be processed automatically when the transaction is flagged accordingly.
Finally, Eaton-Cardone counsels eCommerce merchants to have an effective risk management strategy in place, since fraud and excessive chargebacks can dramatically compound any losses resulting from involuntary churn. She invites online retailers to download Chargebacks911's free chargeback prevention eBook for helpful tips and strategies to preserve and maximize revenue.
To learn more about Chargebacks911 and its risk management solutions, visit http://chargebacks911.com.
About Global Risk Technologies and Chargebacks911:
Global Risk Technologies is most known for its role in payment processing solutions that cater to each side of the value chain: Chargebacks911.com and eConsumerservices.com. The firm is headquartered in Tampa Bay, Florida, with offices in Ireland and Atlanta. They have approximately 350 employees worldwide and currently manage over 200MM transactions worldwide each month.
Chargebacks911 is a division of Global Risk Technologies, and was developed specifically for merchants to offer immediate aid through proprietary technology and provide the necessary function that gives merchants the freedom to focus on their core competency and optimize their in-house skill set. Chargebacks911 focuses on chargeback mitigation and risk management. They specialize in servicing Internet merchants and acquiring banks, offering dispute response solutions and deep analytics. Chargebacks911 works with their client base to help them keep dispute rates down and retain their ability to accept credit cards. For more information, visit http://www.chargebacks911.com.
1. Dixon Murray, Teresa. "Credit and Debit Cards With EMV Chips Mean Big Changes for Consumers, Shoppers Nationwide"; The Plain Dealer/Cleveland.com; July 31, 2015. cleveland.com/business/index.ssf/2015/07/credit_and_debit_cards_with_em.html
2. CardNotPresent.com. "Unexpected Threat for Subscription Billers?"; CardNotPresent.com; October 19, 2015. cardnotpresent.com/news/cnp-news-oct15/Unexpected_Threat_for_Subscription_Billers__Netflix_Blames_EMV_Card_Re-Issuance_for_Missed_Earnings_Targets_-_Oct__19,_2015/
3. Hendrick, Karisse. "Is EMV Card Reissuance Infecting Subscription Merchants?"; CardNotPresent.com; October 22, 2015. cardnotpresent.com/articles/displayLogin.aspx?id=12335