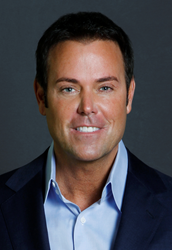 Feedback is the cheapest and most powerful tool that employees have at their disposal.
Dallas, TX (PRWEB) November 23, 2015
The most wonderful time of the year is just around the corner and fueling a surge in holiday spirit -- both at home and in the workplace. While no executive wants to be seen as the "Office Scrooge," it's important to keep things running smoothly during this time. The key is a balanced approach, according to angel investor and entrepreneur David Kiger.
Kiger, founder and executive chairman of the global logistics company Worldwide Express, has outlined 10 tips to keep business leaders on track while maintaining a joyful atmosphere in the office.
1) Plan Ahead: "Using experience from previous years as a roadmap, plot out success and failures during the holiday season," says Kiger. "Did holiday distractions cause missed business opportunities? Was there anything specifically that was too distracting? It is important to prepare in advance for the many things that need to get done."
2) Recognize Your Staff: "The power of a simple thank-you is too-often underestimated. This is particularly true during the holidays, as employees take stock of the past year," says Kiger. "Receiving a sincere, handwritten note from a manager or executive can encourage employees to stay focused while getting ready for the year ahead."
3) Free Food: "It may seem like a small gesture, but a catered lunch or distribution of holiday snacks can provide a big boost to employee morale. Small perks and incentives, like free food, can help stimulate interest and make the office a more engaging place to work, " says Kiger.
4) Eat Well, but Keep It Healthy: "The many feasts that come with the holidays are inevitable, and they can take their toll on your physical and mental wellbeing, " Kiger says. "Allow yourself to splurge a little, but be smart about it and don't overindulge."
5) Find Ways to Fight Holiday Stress: "Workplace stress has a way of escalating during the holidays," says Kiger. "Stress can begin to pile up with schedule changes and shifts in workload. It is important for business leaders to take preemptive action and look for ways to alleviate these worries."
6) Get Festive: "Adding a little holiday flavor to the office can be a nice touch. Don't go into Clark Griswold from Christmas Vacation mode and set up a million lights, but look for ways to perk up the place during the season," says Kiger. "Spicing up the place will help spread feelings of goodwill throughout the office."
7) Seek Informal Feedback: "Seeking out and listening to feedback is the least expensive and most powerful gift you can give employees during the holiday season," says Kiger. "The hopefulness of the holidays can foster productive exchanges with employees at all levels, leading to improved teamwork and office morale."
8) Try to Clear Employees' Agendas: "Positive employee outlook can go beyond just snacks and parties. Consider your employees' workloads during November and December and examine ways to ease their loads. This is especially helpful for employees with heavy family responsibilities because it may impact their productivity," says Kiger.
9) Create December-specific Goals and Rewards: "Creating a different strategy for the last month of the year may confuse employees at first," says Kiger. " However, the end goal is stay as productive as possible, so consider creative approaches – such as special awards – to keep employees on track throughout December."
10) Enjoy Yourself: " After making every effort to keep productivity up and give employees a positive end of the year, business leaders need to allow themselves time to enjoy the holiday season as well," says Kiger. "There are no excuses for overworking. The holidays are a time to recharge the batteries and spend time with family."
About David Kiger
David Kiger, founder and executive chairman of global logistics company Worldwide Express, is an angel investor and strategic advisor for a diverse portfolio of ventures including Alef Mobitech, Exos Transport Group and beGlammed. Kiger offers advice to entrepreneurs through leadership blog. Follow him on Twitter: @DavidKiger.