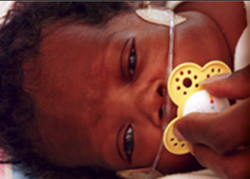 Can racism, poverty, psychological trauma, depression, and other adversities increase the risk of preterm birth?
Amarillo, Texas (PRWEB) November 25, 2015
The World Health Organization indicates that preterm birth is the primary cause of infant mortality worldwide. In the U.S., preterm birth affects women in all ethnic groups, but it particularly impacts African Americans, who are nearly twice as likely to have a preterm baby compared with White mothers. Many researchers have tried to determine why this is so. One possible way to understand this disparity is to consider the physiological effect of racism and cumulative adversities on African American women and their offspring. Can racism, poverty, psychological trauma, depression, and other adversities increase the risk of preterm birth? Recent studies suggest that these factors can and do have a negative effect, above and beyond the effect of poverty alone.
In recent years, researchers in the medical community as well as healthcare providers have taken note of the health disparities that exist between racial and ethnic groups with regard to preterm birth, breastfeeding, and trauma. Praeclarus Press continues to meet the growing interest in these topics with books, webinars, and journal articles. For those looking for valuable and reliable online resources online please visit our new resource page, Racial/Ethnic Disparities in Preterm Birth.
Additionally, for the month of November we are also offering the following complimentary recorded webinars addressing ethnic disparities in healthcare for African Americans, "Uncovering the power of #BlkBfing" with Free to Breastfeed: Stories of Black Mothers authors, Jeanine Valrie Logan and Anaya Sagodele-Ayoka, and Depression is Black! with Jessica Walker, Welcoming African American women into your practice: 7 steps to creating a culture of respect and inclusivity, by Sherry Payne, and Understanding inequality in lactation management, by Kathi Barber. Use code EDIPB2015 when checking out in our store to listen to the recorded webinars.
Praeclarus Press is a small press founded by Kathleen Kendall-Tackett, Ph.D., IBCLC, FAPA and specializes in women's health. It features books, webinars, and products that support women's health throughout their lifespan. Based in Amarillo, Texas, the mission of Praeclarus Press is to produce materials that change women's lives.