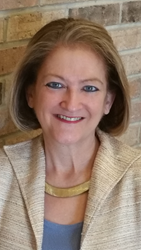 Lutz, Florida (PRWEB) November 30, 2015
Cynthia is originally from Elkhart, Indiana where she worked as an accomplished Senior Purchasing Director in the Automotive Industry for several years. Cynthia relocated to Tampa, FL in 1994 and began her extensive 20+ year career in Real Estate. She worked for a small independent Real Estate brokerage where she learned all aspects of Real Estate. Cynthia later moved to Smith & Associates brokerage where she began her management career of 10 years, later leaving as VP of Business Development. Soon after that, she began working for the largest Century 21 franchises in the Tampa Bay area for 8 years as the Corporate Relocation Director. In the process, she has gained experience in a wide range of real estate matters and is regarded as one of the most experienced and well-liked managers in the business. Cynthia offers outstanding leadership skills plus wonderful work ethic and experience which is a great asset to her new role she will be serving as Sales Manager at Dennis Realty. In her spare time Cindy enjoys snow skiing, dancing and reading a good novel.
Carl Stratton, Broker of Dennis Realty, said " We are fortunate to find such an experienced Sales Manager as Cynthia Waldraff. Her 20 years of Real Estate Management and Relocation Experience will be utilized well in her new position. Cynthia has the work ethic and energy to provide our agents with the training and encouragement to take their business to the next level."
Dennis Realty & Investment Corporation's Main office is located at 1022 Land O Lakes Blvd in Lutz and has been in business since 1973. As a leader in Residential Real Estate and Property Management in the Tampa Bay market, Dennis Realty also offers in house Title and Closing Services along with Homeowners Insurance. For more information about Dennis Realty & Investment Corp. visit http://www.DennisRealty.com or call the office at 813-949-7444.