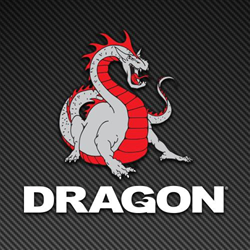 Alvarado, TX (PRWEB) November 24, 2015
Amidst increasing demands for the manufacturer's pumps and fluid ends, Dragon Products, Ltd is pleased to announce they have moved to an expanded 71,000 square foot distribution center in Alvarado, TX.
"The new site allows us to consolidate two facilities under one roof and create a streamlined distribution center and Fluid End assembly process to better support our customers' needs," said Jeff Edwards, Director of Product Development for Dragon's pump division.
Dragon is poised to quickly respond to increased demand since the new distribution center occupies approximately five acres of a nine acre space -- providing plenty of room for further expansion. The company expects the facility to be fully ISO 9001:2015 certified in the 1st Quarter, 2016.
"Our corporate motto is "Make It Happen" and the decision to expand puts us in a better position to "Make It Happen" for our customers," Edwards continues.
The new facility is in the final stages of implementing a robust Quality Management System complying with the new rigorous ISO 9001:2015 standard. Process and procedures have already been implemented, so Dragon Products, Ltd. will be ready for a Certified Audit by the end of the year.
With streamlined facilities and an embedded ISO quality management system, Dragon Products, Ltd. can better serve their current customers and attract new ones with increased productivity, reduced costs and the high quality products they expect.
About Dragon Products, Ltd.
Dragon Products, Ltd. is family owned and operated in the USA with more than 50 years experience manufacturing a wide range of severe-duty engineered equipment for the industrial and energy sectors. Their equipment and inventory include pumps and stimulation equipment; surface production equipment; mobile and workover rigs; crude haulers and LPG transport trailers; roll off trailers and waste containers; RANCO dump/aggregate trailers. To learn more about Dragon Products, Ltd. and the entire line of Dragon equipment please visit dragonproductsltd.com or call 800-231-8198.